Students pull off a comeback against the teachers in the annual game of hoops
ASB hosted the popular basketball game between students and teachers on Tuesday.
The bottom line | The students vs teachers basketball game yesterday ended with a score of 22-17. The Student team captained by Taha Bhinderwala consisted of many former varsity basketball players including but not limited to: Trace Hernandez, Kali Coleman, Andrew Angulo, Andrew Bang, Victor Miranda.
The teacher's team was made up of a wide size and age of teachers like history teacher Mr. Robert Docter, social science teacher Ms. Wanda Moore, physical education coach Alejandro Becerra, social science teacher Mr. Jonathan Mitchell and science teacher coach Brent Shano.
Highlights |
The game started off with students on the home side and teachers on the away side. Teachers caught the jump ball both times it was thrown.
The game lasted three exciting quarters with the sides getting switched after the second quarter.
Mr. Mitchel starts the game with a half-court attempt but misses, but then makes a two-pointer to make up for it.
Mr. Shano was on the attack all game and scored many layups after multiple failed three-pointer attempts.
First-quarter ended 8-5 in favor of the teachers.
Bhinderwala stole the ball from a teacher and ran to the basket to score a dunk in the second quarter.
Mr. Docter defends the basket frequently in the second half and later gets an assist from coach Shano to make a layup.
Angulo subs in the second quarter and helps his team pick up the pace by scoring multiple three-pointers evening the score to 10-10.
Coach Becerra scored a three-pointer, someone in the crowd mentioned it felt like it was in slow motion.
Teaming up with his former varsity basketball comrade Angulo and Bang scored three-pointers and layups respectively.
The students came back in the third quarter with almost all of them scoring at least one shot.
Teachers couldn't score once in the third quarter.
The game ended with the students winning 22-17.
What's next | Teachers will play against students again this Thursday in a volleyball game.
The word on campus | "Today's game was a great success for the student body. Not a great success for my physical health and I will not be able to walk tomorrow."
Mr. Docter is known around the school to be quite tall with a height of 6'4 which helped him defend against shots from the much shorter students; "Absolutely, I have to acknowledge that my height allowed me to block a few students".
For the books |
Teachers and students are tied 1-1.

Teachers won the flag football game
Students won the basketball game

There will be a volleyball teachers v students game on Thursday

Mr. Docter is also participating in the volleyball game; "Come out on Thursday and see me block more students"
Leave a Comment
About the Contributors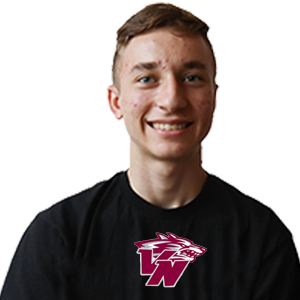 Antony Nepeyvoda, Design & Layout Editor
Antony Nepeyvoda is the Design and Layout Editor for The Mirror. He is a senior in his second year of journalism. He enjoys thinking of new ideas for different projects to stay busy. His current project is editing a music playlist. Antony has been in the chess club at school for a little bit less than a year now and has lots of fun playing it. Antony is a very competitive person and likes competing in tournaments for video games and e-sports. He looks forward to graduating high school and majoring in Mechanical Engineering.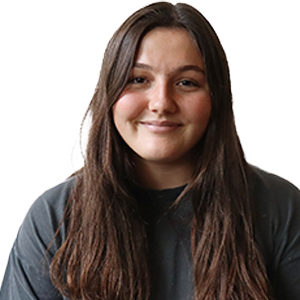 Angela Proca, Photo Editor
Angela Proca is a Photo Editor for The Mirror. She is a senior in her second year of journalism. Outside of journalism, she is involved in dance and her job at RioZonas Acai. She loves hanging out with friends and thrifting in her free time. Angela plans on going to a four year university after high school and will major in whatever she feels like writing on her college applications.