The K-pop group NCT Dream officially debuted to the public on Aug. 25, 2016. Since then, they have released five mini albums and two full albums. Their most recent album, "Glitch Mode",  was released on March 28, 2022. 
Glitch Mode recorded two million pre-orders, beating their own personal record of 1.7 million pre-orders from their first full album, "Hot Sauce". They even sold two million more albums within the first week of Glitch Mode's release. NCT Dream have been beating records left and right with this album. The album has a total of 11 songs, and three of them are tied at number one for me. 
The title track and second song on the album is described as a hip hop dance song with a heavy 808 bass and a chanting chorus. Members have described that this song is how you feel when you see the person you like, you begin to stutter, or "glitch".
The choreography genuinely impressed me because no other group seems to dance like them. Some members said that this was their most difficult choreo, and I can see why with their "glitching" movements. 
The music video shows the members in a video game store and has an arcade-like theme to it. Many people are not big fans of the dance break, but I personally enjoyed it. It starts off with members Jisung and Jeno leading, then Mark joins and leads the rest of the members. This really showed off their dance skills. The music video overall was mind-blowing and had amazing colors. 
YOUTUBE
The B-sides on this album are even better. "Fire Alarm" is the first song on the album. This song is a great way to start off an album. It wasn't even 8 a.m.. yet and this song had me jumping off the walls. The whole song has you hyped, but the ending of the song is my favorite, especially when Jaemin screams "everybody". It makes you want to start dancing.
"Arcade" is one of my favorite songs on the album. It is a very catchy song and will definitely get stuck in your head for a while and hype up your mood. The lyrics of this song were inspired by video games. 
"It's Yours" is my absolute favorite song on this album. It's a song that was definitely meant for NCT Dream. Upon hearing this song for the first time in the highlight melody, it immediately became my favorite. Renjun and Haechan's vocals stand out to me the most. The song is so cheerful and makes me happy. 
"Teddy Bear" is a warm and soothing song to me. The lyrics mention something about protecting you in real life and in your dreams. The way Mark starts off gives the song a very warm feeling.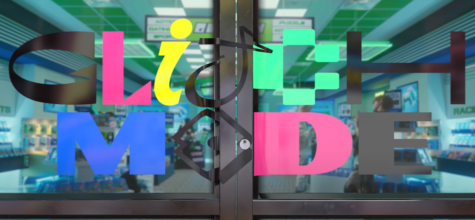 "Replay" is a medium R&B pop song. It is about missing happy moments after breaking up with somebody. The lyrics create an intimate and sentimental feeling. They even make a reference to an older NCT song, "Baby Don't Stop".
"Saturday Drip" is a hip-hop genre song sung by members Mark, Jeno, Jaemin and Jisung and another one of my favorite songs. They did not disappoint at all with this song. It showcases the members' raps, since they are the rappers in this group, but it also shows off their vocals a bit. I could talk about this song all day.
"Better Than Gold" is another song that is very cheerful and has a video game-y feel to it. The beginning of the song reminds me of the music in "Mario-Kart". 
"Drive" is a medium genre song. The song recalls childhood memories of  an old friend. It is meant to comfort those who are tired and exhausted. When listening to this song, I do feel comfort. It's a good song for when you just want to chill and not want to do anything.
"Never Goodbye" is an R&B ballad. It is very calming, even though I'm not the biggest fan of ballads, because there is something about this one that I like so much. This song shows off all the members vocals, and incorporates a perfect rap.  Chenle's vocals are perfect for this song and I can see why he stated this was one of his favorites. 
"Rewind"  is the perfect song to end the album. At first, it wasn't my favorite, but over the past week, it has gone up a lot on my list. The ad libs are why I enjoy this song so much. It shares the memories the members have together and expresses how they want to be together and known as "7Dream", since there are times when members Mark and Haechan are unable to promote with NCT Dream, which fans then start calling the group "5Dream".
It has been announced that after NCT Dream finishes their activities in April, they will have a world tour. I am beyond excited for this and hope I can see them perform my favorite songs on this album live. 
Overall, I would rate this album a 9.5/10 and would definitely recommend a few songs on this album to even  non K-pop fans.