REVIEW | "Euphoria season two falls flat in the end
While the show still has its moments, it doesn't reach nearly the same highs as the first season because of new elements that feel unfinished and unnecessary.
For the entirety of Jan. and Feb., Euphoria had been the topic of much discussion every single Sunday. As the season comes to a close after the finale that aired Feb. 27, I've felt that this season just doesn't match up to what was offered last season.

The first season had attracted many due to its fantastic visuals and commentary on social issues that affect teenagers like drug addiction, sexuality and the hyper-sexualization of girls.

Nearly every character had an appropriate arc that was interconnected with others and fleshed out well enough to give insight for the next season.

YOUTUBE

Rue, played by Zendaya, was a drug addict trying to get better, but only really finding help from her lover Jules who herself deals with issues of sexuality and gender. Nate is a sociopathic manipulator who exploits people in his life, suggested to have been influenced by his father Cal, who constantly cheats on his wife with hookups.

This season, however, introduces a lot of things that don't flesh out, wrapped up poorly or are just unneeded.

Elliot is introduced as a main character, driving a fork between Rue and Jules relationship, which had been built all last season, but he isn't given all that background. Not even a backstory prologue which every other main character is given.

They attempt to give more depth to Cal in order to give reason as to why he ends up becoming the sex-crazed individual that he is. They don't take it too far with him just peeing on the floor and leaving just to get arrested in the finale. 

The situation with Rue and Laurie's deal ends in a SWAT raid. The stakes were set high for Rue to sell $10,000 worth of drugs with a lot of people expecting for it to go south. It feels anticlimatic for Laurie, an extremely dangerous drug dealer, to just forgive her with no consequences.

Kat's entire arc this season has been completely thrown out the window. While it was building up to be something at the start of the season with her questioning her relationship with Ethan, it falls completely flat with her breaking up with him for no apparent reason.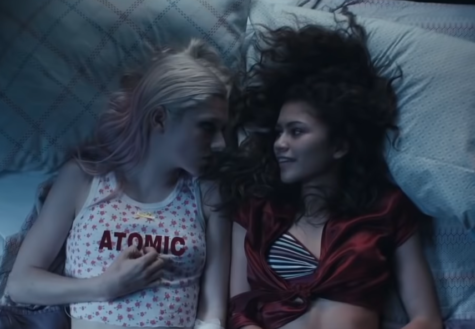 Despite this, the biggest issue with this season is that it strays away from the Rue and Jules storyline, the most important part of the show and a part that was left on a cliffhanger. Too much attention was put on the love triangle between Nate, Maddy and Cassie.
It felt as though they were the main characters of this season, with half of every episode being just them. Making two love triangles, with the less important one of the show being front and center, was just very grating.
The first season was great because it focused on Rue and Jules' relationship first and everything else came second. Their relationship was expanded upon more with the special episodes, which seemed like a setup for what was going to happen in this season, but it's almost as if those episodes were retconned.
There were some good moments throughout this season, including Fez and Lexi's friendship which was a tender moment to viewers amongst all the calamity happening, and Lexi's play about everyone at the school.
However, the show is at its best when it actually focuses on Rue.
Rue's addiction hitting a climax was the strongest part of this season. The writing, mixed with Zendaya's excellent performance, made it legitimately nerve racking to see. The fifth episode, being focused just on her destroying all of her relationships, was one of the best episodes of the entire show.
The presentation this season was an all around improvement. The show's switch from being shot on digital to being shot on Ektachrome film is a massive upgrade and makes everything more colorful. It's definitely one of the prettiest shows I've seen.
While Labrinth's score is more of the same, the featured tracks have some variety. Dominic Fike and Zendaya have great performances outside of their acting, but the featured artists like Lana Del Ray, James Blake and ericdoa work well. 
The needle drops are good too. Seeing tracks like "U could tëll" by Yeat and "Haunted" by Laura Les right next to Ben E. King's "Stand By Me" is weird, but helps keep the show in touch.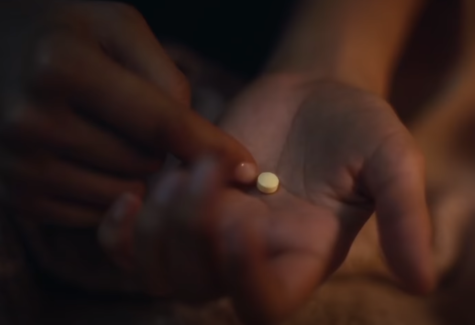 While the season kept me interested and engaged with everything happening, it is no secret that this season has gone through many challenges. 
Many of the issues could be blamed on the current status of the entire industry but with a production budget so high, it seems as if a lot of the problems with it comes from director Sam Levinson's chokehold on the script of the show.
It ultimately left me unsatisfied with how it wrapped things up at the end. Many plot points remain unresolved, many ideas needing more time to flesh out and not enough time for what actually matters, Rue's story. 
The show has been renewed for a third season and we'll have to wait until early 2024 to see how things will hash out. All I hope is that they learn from their mistakes from this season.
Rating: 6/10
Leave a Comment
About the Contributor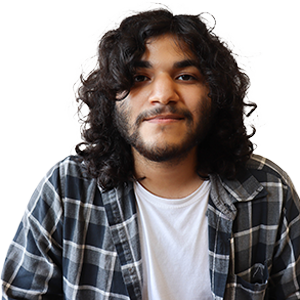 Gabriel Castillo, Staff Writer
Gabriel Castillo is an Entertainment writer for The Mirror. They are a senior in their first year of journalism. Gabriel likes to play video games to relax, especially the "Devil May Cry" series. They also likes to play volleyball and read informational books in his free time. Gabriel wants to travel the world especially Mexico, Cuba and Vietnam. Gabriel is passionate about helping people in recovering countries such as in South America and the Middle East.