PRO | CON: Will Smith's slap. Was it justified?
Hollywood icon, Will Smith, made history with his first Oscar win, but will his success be overshadowed by the altercation that took place between Chris Rock and himself moments earlier?
---
PRO | Chris Rock got what he deserved.
---
Rather than headlines highlighting Will Smith's first Oscar win, news outlets and social media feed became flooded with videos of the altercations and memes making a mockery of Smith slapping Chris Rock on live television.
I believe that Chris Rock got what he deserved. Smith's reaction came about after Rock made a joke about Jada Pinkett Smith's lack of hair saying, "Jada, I love you, 'GI Jane 2,' can't wait to see it." Jada seemingly rolled her eyes at Rock's joke, and after noticing his wife's reaction, Will Smith walked on stage and slapped Rock across the face. Following the slap, Will Smith sat down and yelled to Rock to 'keep his wife's name out of his mouth.'
What people fail to realize is how offensive that joke can be. Jada Smith suffers from alopecia, which is a disease that causes hair loss.
As a comedian, it is your job to make jokes don't offend someone by making fun of their disease; at least not without the person's permission.
This is also not the first time Rock has made jokes at the Smith family's expense. Back in 2016, when Rock hosted the Oscars, he made a joke about Will and Jada not attending due to the #OscarsSoWhite boycott, which was started by April Reign to address the lack of diversity in nominations at the Oscars.
The reaction from Jada and Will Smith was warranted. They have the right to be mad at what Rock said. Chris Rock publicly made fun of Jada Pinkett Smith, especially when the joke poked fun of a disease she suffers with.
As for punishment, Will Smith was just defending his wife.
The Oscars apparently don't condone any type of violence and may even take away his oscar, but why do they allow rapists and abusers to keep their awards? Are we really going to get offended by a little slap, when other celebrities are doing much worse and getting away with it?
Back at the 1973 Oscar's, actor John Wayne tried attacking Native American actress Sacheen Littlefeather, who spoke up about wanting equality, while actor Clint Eastwood even mocked her, but their Oscar's weren't taken away.
Why should Will Smith's Oscar be taken away when he was simply just defending his wife?
In two public apologies issued by Will Smith, he has dressed both his poor reaction to Rock's joke and even went as far to issue an apology to Rock when in my opinion, he didn't have to.
Honestly, I didn't even know the Oscars were going on until I saw what had happened between Will Smith and Chris Rock. People are claiming this is the ugliest thing in Oscar's history.
This is something that will definitely go down in Oscar's history, but it's not as brutal and ugly as some people are making it out to be.
---
CON | Will Smith took it too far.
---
This year's Oscars was historical and it is not because of Will Smith's first Oscar. People will forget that Will won his first award, but they will forever the moments prior between himself and Chris Rock.
In a response to a joke that was directed towards Jada Pinkett Smith, Will Smith got out of his chair, walked on stage, slapped Chris Rock across the face and then proceeded to yell at Rock to stop making jokes about Jada Smith.
In my opinion, Rock didn't deserve to be hit like that in front of fellow celebrities and millions of people viewing the awards live from home. Rock is a well-known comedian and he will obviously do what he does best; entertain an audience with jokes.
In the initial videos provided by TMZ, Will Smith is seen initially laughing at the 'G.I. Jane' joke made about Jada Smith. But what made him go from laughing at Rock's joke to assaulting him and showing expletives at him?
Simple. His wife's reaction. While Will was laughing, Jada Smith rolled her eyes at the joke. Understandably, Jada Smith's reaction angered Will Smith, but slapping Rock was not justified. Nor was his decision to yell at Rock in front of the world to see.
As a professional actor who is always in the public eye and has been apart of the film industry since he was young, it is expected of him to maintain some decorum when in such a widely-viewed setting.
Rather than act like a toddler, hitting and screaming, he should have dealt with this situation in a civil manner. Will Smith is lucky to have had Rock decline to press charges against him as his action could have potentially warranted an arrest.
Chris Rock maybe went too far with this joke but it wasn't worth acting out on live TV.
That night was a night to acknowledge members of the film industry, their accomplishments and contributions to Hollywood. For him to throw a scene like that was very much rude and ill-mannered. His own first Oscar win will forever be overshadowed by this one moment.
---
Was Will Smith's behavior justified?
Sorry, there was an error loading this poll.
View Comments (2)
Your donation will support the student journalists of Van Nuys Senior High School. Your contribution will allow us to purchase equipment and cover our annual website hosting costs.
About the Contributors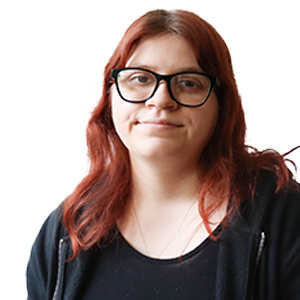 Julianna Macfarlane, Staff Writer
Julianna Macfarlane is an Opinion writer for the Mirror. She is a senior in her first year of the program. Outside of journalism, she likes to listen to music, specifically K-pop, as well as play with her dogs. She's obsessed with the TV show "Supernatural" which she watches with her friends. Her favorite video game is Roblox because of various mini-games. She plans to attend a four-year university.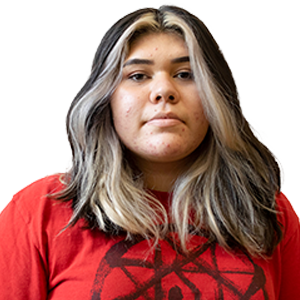 Mereline Perez, Staff Writer
Mereline Perez is an Opinion writer for The Mirror. She is currently a senior in her first year of journalism. When she isn't writing articles, she enjoys reading, going out with friends and watching anime. She also really loves music, this includes genres with a wide range from rap to K-pop and artists like BTS and Doja Cat. She is not political but she has many opinions. For example, shining light on the mental health struggles in youth is something she is very passionate about. Mereline wishes to go to USC for college and hopefully major in business.