THE MUNCHIES | The Grain Cafe review
Changing your perception of vegan food! Try The Grain Cafe for yourself, located on 14440 Gilmore St, Van Nuys, CA.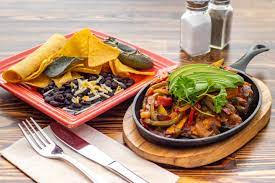 What's the first thing that comes to mind when you hear the words 'vegan food?'
Bland food consisting of beyond meat and flavorless plants? These are all misconceptions of vegan dishes.
The Grain Cafe is the newest addition to a long list of 'good-eats' locations here in Van Nuys, tearing that stereotype down by introducing a twist to Mexican cuisine with traditional American options.
From wet burritos to sweet or savory crepes, the Grain Cafe has a menu that can cater to any craving. Mexican dishes such as 'Huevos Rancheros' and 'Chilaquiles' are offered alongside American breakfasts such as their 'Veggie Omelet' or even their 'Breakfast Burrito'.
The prices are fairly reasonable prices for vegan dishes, their most expensive dish setting the consumer back $13.95.
They even offer multiple vegan dessert options for those with a sweet tooth and extra space in their stomach. The cake options come in a variety of flavors including tres leches, strawberry and lemon. Other sweet delicacies such as brownies are also available.
I ordered the 'Two Cheese Crepe' which comes with all vegan ingredients including tofu egg, tempeh bacon, daiya cheese, mozzarella cheese and tomatoes, with a side of roasted potatoes.
Consisting of creamy textures and contrasting flavors, the 'Two Cheese Crepe' is definitely on the savory side and can be pretty heavy on the stomach when ordering a slice of cake with it.
I really enjoyed their crepe, especially if you're craving food with not such an overbearing flavor. They were very light with a fresh taste and I really recommend them.
I heard about their infamous 'Tres Leches Cake' through a friend and I couldn't wait to try it. Some vegan cakes are a hit or miss for me so I was really optimistic.
As a lover of the original (non-vegan) tres leches cake, the Grain Cafe's version wasn't too bad. The texture of the cake was almost spot on but the flavor felt eerily similar to your typical vanilla cake. isn't meant to be an exact replica of the original dishes.
The lack of vegan options in Van Nuys calls for an appreciation for the close proximity of the cafe. When compared to nonvegan alternatives the food is just average, but when you come to a restaurant such as Grain Cafe, you have to keep in mind that the food isn't meant to be an exact replica of the original dishes, but rather a sustainable alternative. When reviewed purely as vegan food, the food at Grain Cafe is much more flavorful than what you would find elsewhere. I honestly can say it is worth a try!
---
Overall Rating: 8/10
---
Leave a Comment
Your donation will support the student journalists of Van Nuys Senior High School. Your contribution will allow us to purchase equipment and cover our annual website hosting costs.
About the Contributor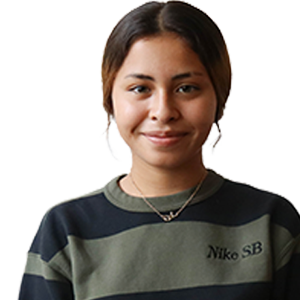 Vannesa Machado, Staff Writer
Vannesa Machado is an Entertainment writer for The Mirror. She is a senior in her first year of journalism. She likes watching TikToks and movies for fun, her favorite movie series being "Harry Potter." She likes to take naps to relax and also enjoys playing Minecraft with her friends. Her favorite performer is Harry Styles, but she likes to listen to all types of music, ranging from pop to alternative. Vannesa also likes exploring nature and would like to visit Iceland someday. She plans on going to community college and studying political science after graduating.