Remembering Ms. Patti Waggoner
❑ PHOTO STORY | Students, both past and present, were welcome to attend a celebration of life for Ms. Patti Waggoner in the auditorium on Mar. 22, 2022.
On Mar. 22, the school hosted a celebration of life in the auditorium for Ms. Patti Waggoner. This comes after her unfortunate passing on Feb. 22, 2022, shortly after 10 p.m. Students who had Ms. Waggoner, both past and present, were in attendance.
Ms. Waggoner was born on Aug. 3, 1971. She had been a teacher at Van Nuys since July 1, 2014, teaching 12th grade English and English language development. But her career spanned long before that, being a teacher in the district for nearly 22 years. Ms. Waggoner was a fighter and a survivor of two cancer diagnoses in her life, the first one coming when she was just a high schooler. The cancer treatment, however, consisted of radiation which cause long-term damage to the soft tissue of her body, making her lungs highly susceptible to future complications. Even with a lung specialist, Ms. Waggoner contracted pneumonia, causing multiple organs to fail before she could secure a lung transplant. Ms. Waggoner's preliminary wishes were not to be kept on life-support for an extended period of time, so the decision was made and she passed away after a month in the hospital.
As a student of her class,  I can say that Ms. Waggoner was a wonderful person and a well-educated teacher. It's true what people say: bad things happen to good people. She was and will always be one of my favorite teachers.
Ms. Waggoner always wanted the best for her students, especially her seniors. At the beginning of the school year, she helped us put together a personal statement to answer UC questions, which was truly helpful in my college application process. 
"Ms. Waggoner was truly a gem. A kind and caring individual who wanted nothing but the best from her students. I got to know Ms. Waggoner on a more personal level because she made an effort to get to know me. She would often tell me that regardless of my life circumstances, I could overcome any obstacle no matter how big. Beyond being a kind and caring individual, she was also a wonderful teacher," senior Selene Elizalde said.
Elizalde then mentioned that Ms. Waggoner was the reason she read more. "She motivated me to start reading more and more. It's because of her that I have developed a newfound love for reading books. When I struggled to find a book to read, she knew what my favorite types of the genre were and would give me recommendations on books she thought I would enjoy reading," she said. "What breaks my heart is I still have the book she had lent to me to read."
She even provided the seniors with play-doh as a stress-reliever or as something to play with whenever we were feeling distracted. 
A bunch of our assignments involved reading and our final project had to be about a book we read that semester. If you know me, I'm not a big fan of reading, but thanks to Ms. Waggoner, I became interested in reading again. I wish I could go back and tell her to thank you for that.
"Ms. Waggoner and I were both teachers at John Marshall High School. I met her when I first started teaching in 2007. She had already been a teacher for several years. In total, I believe that she was a teacher at this school district for about 22 years. Patti absolutely loved her student, she was sometimes hard on her kids because she wanted more from her students, in order to challenge them academically and help them figure out what they enjoyed and were passionate about. Even with all of the medical issues that came with being a two-time cancer survivor, she never let any of that stop her. We celebrated her 50th birthday this past summer at Disneyland and that was a really special day for us to be there together," said Restorative Justice teacher Ms. Emilie Hill, one of Ms. Waggoner's best friends.
My interactions with her were always positive. Once during my service TA period, we walked past each other and chatted for a bit. She told me some very kind things and made sure I was doing okay. Even though the conversation was short, I will never forget it.
She always seemed so cheerful and I'll miss her energy. I'm so thankful to have had an awesome teacher like her. I send my condolences to her family and close friends. I know she is in a better place now and hope she knows we all miss her.
Leave a Comment
Your donation will support the student journalists of Van Nuys Senior High School. Your contribution will allow us to purchase equipment and cover our annual website hosting costs.
About the Contributor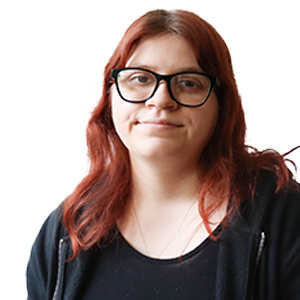 Julianna Macfarlane, Staff Writer
Julianna Macfarlane is an Opinion writer for the Mirror. She is a senior in her first year of the program. Outside of journalism, she likes to listen to music, specifically K-pop, as well as play with her dogs. She's obsessed with the TV show "Supernatural" which she watches with her friends. Her favorite video game is Roblox because of various mini-games. She plans to attend a four-year university.