BOYS VOLLEYBALL | Serve up! Undefeated team beats Panorama
The unstoppable Wolves have dominated four opponents in a row without dropping a single set.
The bottom line | The boys volleyball team didn't give the Panorama Pythons a chance and beat them in every quarter they played, 3-0 on March 2 at home.
Highlights | 
In the first quarter, a player kicked the ball to try to save it from hitting the ground but instead it flew into the roof.

The Wolves didn't give Panorama a chance in the second quarter winning by a wide margin 25-13.

In the third quarter, Antonieco "Nieco" Erasmo tapped the ball over the net while maintaining eye contact with the Pythons and got the point.
What's next | The Wolves play against San Fernando on Wednesday, March 9. The team will face Canoga Park on March 21. After playing three away games, the Wolves will stay at home to face JFK on Apr. 6 and then Reseda on Apr. 18 in league matchups. 
The word on campus | "Taha was definitely the star of the show yesterday. He had one day to practice and put on a great performance. It's scary how fast he's picking it up, truly a natural athlete. For being a first-year program, pretty much, we're in a pretty good situation. Once we focus and fix the tiny details, I feel like we'll make it far," Erasmo said. 
Our thoughts | Being undefeated, our team has some pressure on their shoulders, especially the players from last year who were part of the Division 1 team and have to perform their best in front of the many new players added to the team.
For the books | 
2 league wins, 2 non-league wins, 0 losses

Division 1 (4 total wins)
Leave a Comment
About the Contributor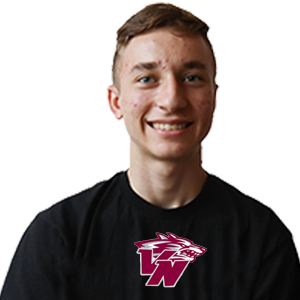 Antony Nepeyvoda, Design & Layout Editor
Antony Nepeyvoda is the Design and Layout Editor for The Mirror. He is a senior in his second year of journalism. He enjoys thinking of new ideas for different projects to stay busy. His current project is editing a music playlist. Antony has been in the chess club at school for a little bit less than a year now and has lots of fun playing it. Antony is a very competitive person and likes competing in tournaments for video games and e-sports. He looks forward to graduating high school and majoring in Mechanical Engineering.