REVIEW | "Smiling Friends" is sure to make you smile
Youtubers Psychicpebbles and Michael Cusack's show is a brilliant ode to internet animation and one of the funniest cartoons that's come out in a while.
It feels as though animated sitcoms have taken a turn for the worse these past coming years. 
Shows like "Family Guy," "South Park" and "The Simpsons" have been stretched out for far too long to be entertaining or groundbreaking nowadays. It seems as though there haven't been many good original cartoons that have come out in the past few years.
Of course there are some outliers, "Rick and Morty" and "Close Enough" to name a couple, but it wasn't until "Smiling Friends" came out that it felt like there was truly hope for the genre. 
"Smiling Friends" is the project from animators and YouTubers Zack Hadel and Michael Cusack.
 The show follows two men, Charlie and Pim, as they do various jobs for their charity Smiling Friends, in order to bring happiness to those feeling down. These jobs range from getting a suicidal man to find meaning in life before he shoots himself in the head, to getting a shut-in shrimp back in a relationship with his ex, to even going on a mythical adventure to help a princess.
The show's pilot dropped on April 1, 2020, though it took until Jan. 10 for the season to drop all at once. It landed on HBO Max on Feb 9.
A lot of the episodes have premises similar to "Regular Show," where the duo is often found doing rather mundane tasks that turn into a whole absurd event. 
The chemistry between Charlie and Pim works really well, with Charlie being the more cynical, laid back type of guy and Pim being more energetic and optimistic.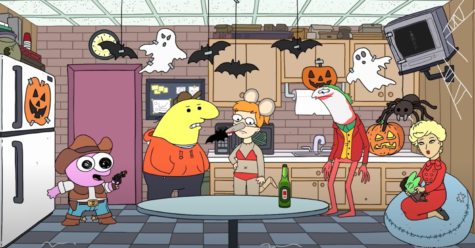 Of course due to the origins of these creators, the show takes inspiration from a lot of internet culture with many references to memes and cameos from many internet celebrities including YouTubers James Rolfe, the Angry Video Game Nerd, OneyNG and Chills, who makes a reference to his infamous "Number 15, Burger King Foot Lettuce" line. 
The writing for the show is over the top and the comedy got a lot of laughs out of me.
The first episode is a brilliant start. With us being introduced to all the characters and seeing them deal with a job of a rather suicidal man whose given up on life, Charlie and Pim try to get him to realize that there's a point in living, to no avail.
The episode has great joke delivery, a sense of cynicism and a clever ending.
Another great highlight is the second episode, where a popular tv show host gets canceled and is removed from his own show. The duo have to find a way to get his career back. The episode is the funniest out of all of them, with its absurd ideas and it's light commentary on cancel culture.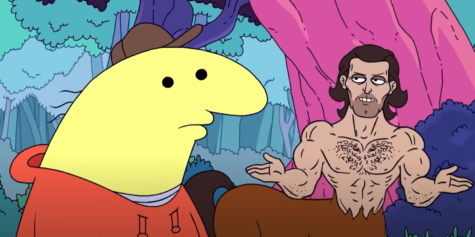 The worst episode in the show has to be episode five, though it's not at all a bad episode. The duo discover that a restaurant owner has been found dead and they investigate all the mascots to see who was the murderer. The episode's whodunnit fashion leads to some good jokes but drags on for a little bit too long.
While the comedy of the show is great, the animation is what really gives the show a sort of Adult Swim type of feeling. 
It mixes its standard animation with different styles, techniques and even live action. Character designs feel totally unique, in the sense that they look like they're from different shows entirely, which is a good thing.
̈Smiling Friends̈ is a breath of fresh air for animated sitcoms.
 Adult Swim really hasn't had a big cartoon in a while so to see them hire the people who were inspired by their shows to make a show is brilliant.  
The show is only eight episodes long and the running time total is an hour and a half. It's such a shame that it's so short but thankfully it has been renewed for a second season.
You can watch ̈Smiling Friends̈ on HBO Max.
Rating: 9/10
Leave a Comment
Your donation will support the student journalists of Van Nuys Senior High School. Your contribution will allow us to purchase equipment and cover our annual website hosting costs.
About the Contributor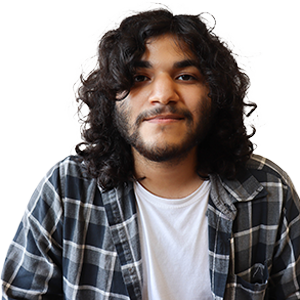 Gabriel Castillo, Staff Writer
Gabriel Castillo is an Entertainment writer for The Mirror. They are a senior in their first year of journalism. Gabriel likes to play video games to relax, especially the "Devil May Cry" series. They also likes to play volleyball and read informational books in his free time. Gabriel wants to travel the world especially Mexico, Cuba and Vietnam. Gabriel is passionate about helping people in recovering countries such as in South America and the Middle East.