Celebrating Black History Month through film
A collection of documentaries, dramas and thrillers to give you new perspectives and credible depictions of Black lives and events.
Sweet Sweetback's Baadasssss Song (1971) 
Genre: Crime/ Thriller
Watch on: Criterion, Amazon Video
"Rated X by an all white jury!" Not only is this film one of the most important movies of all time due to its influence on black cinema, but it's one of the most inventive to cinema history. The legendary film by Melvin Van Peebeles was the first film specifically made for the black community to replicate the black experience.
Genre: Blaxploitation/Satire 
Watch on: Criterion, Amazon Video
Following a story told by an old-timer to three brothers portrayed as a bear, fox and rabbit living in Harlem. This hallucinogenic film has been stirring controversy since 1975. Black animators and graffiti artists were employed and showcased their work throughout the film. 
A Band Called Death (2012)
Genre: Documentary 
Watch on: Amazon Video, YouTube, Pluto Tv
Formed in the early '70s by three teenage brothers from Detroit, the band Death is credited as the first black punk bands. This documentary tells the story of how the band came back out of complete obscurity after filmmakers Mark Covino and Jeff Howlett discover the band's long lost demo tape. 
Genre: Documentary/History/Music
Watch on: YouTube TV
Featuring almost 30 spoken-word performances by some of the Original Last Poets of  lower Manhattan, including Gylan Kain, David Nelson and Abiodun Oyewole. This long lost film, described by its producer as "the first 'totally black film,'" makes no concession in language and symbolism to white audiences.
Genre:  Drama/Narrative
Watch on: Amazon Video
Charles Burnett's classic film examines the black LA ghetto of Watts in the mid-70s through the eyes of Stan, a sensitive dreamer working at a slaughterhouse. 
Genre: Drama
Watch on: Amazon/YouTube
An African American teen in Kansas struggles to keep arrogant to the racism in his area. He has a calm demeanor and perspective, which is in direct opposition to his close friend  Marcus. The film is a semi-autobiographical, humanistic recounting of black life in Depression-era America.
Crisis: Behind a Presidential Commitment (1963)
Genre: Documentary/History
Watch on: Amazon/Vudu/Apple Tv 
This film follows President John F. Kennedy and his brother, Attorney General Robert Kennedy, working to get two black students enrolled at the University of Alabama despite Gov. George Wallace's ban on enrolling African Americans in public schools. 
Cornbread, Earl and Me (1975)
Genre:  Drama/Melodrama 
Watch on: Amazon Video
The film, about the prevention of justice, tells the story of a talented college-bound basketballer, 'Cornbread', who is killed by a white and black pair of police officers who mistakenly think he's committed a violent crime. As police defend themselves, friends, family, and members of the black community do whatever they can to protect themselves. 
The Education of Sonny Carson (1978)
Genre: Documentary 
Watch on: Amazon Video 
Based on the best-selling book '"The Education of Sonny Carson," a gifted young man caught up in a gang called The Bishops goes to jail where he does some serious reflection on his past and himself.
Bayou Maharajah: The Tragic Genius of James Booker (2013)
Genre: Documentary/Music
Watch on: Amazon Video/ Roku Tv
With rare concert footage, pictures, and interviews, explore the life and music of New Orleans piano legend James Booker, the man Dr. John described as "the best black, gay, one eyed junkie piano genius New Orleans has ever produced."
Leave a Comment
About the Contributor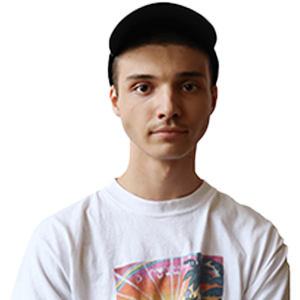 Jaden Hantman, Staff Writer
Jaden Hantman is an Entertainment writer for The Mirror. He is a senior in his first year of journalism. His interests include listening to music, watching movies — "Mulholland Drive" is his favorite — and studying history. He hopes to travel the world, particularly to Egypt where he wishes to visit the king's chamber. Jaden plans to major in history and eventually become a history teacher.