The dynasty of Tom Brady draws to a close
It's no argument that Brady is the greatest football player of all time. After 22 seasons in the league, he has made the decision to hang up his pads and retire. 
After 22 seasons in the league, 7 Super Bowl wins, three Super Bowl MVPs and three league MVPs, Tom Brady has made the decision to hang up his pads and retire. 
It's no argument that Tom Brady is the greatest player of all time. His rise to stardom is different than one would expect from the story of the G.O.A.T (greatest of all time). 
He had gone to the University of Michigan and after several years finally received the starting role as the university's QB1. However, this achievement only followed with more challenges. Brady struggled to get in the league as many people saw him as perhaps the most unathletic player in the entire draft.  
When Brady entered the combine, his weaknesses really showed. He ran a 5.28 40 yard dash, the second slowest 40-yard dash in the entire draft. The only things Brady shined in was his height at 6'4, the tallest player in the draft at the time, as well as his passing. 
However, his scouting reports were…surprising. One scout even states, "Poor build … Skinny …      Lacks great physical stature and strength … Lacks mobility and ability to avoid the rush … Lacks a really strong arm … Can't drive the ball downfield … Does not throw a really tight spiral … System-type player who can get exposed if forced to ad-lib … Gets knocked down easily."
Nevertheless, Brady was selected by the New England Patriots as the 199th pick in the 6th round. And from there his career really started to boom.
At the age of 24, he won his first Super Bowl in 2002, making him the youngest quarterback ever to win a Super Bowl. Brady was also named Super Bowl MVP after passing for 145 yards and one touchdown. From there, Brady started a dynasty in New England, winning 6 super bowls in 2002, 2004, 2005, 2015, 2017, 2019.
YOUTUBE
To many people's surprise, Brady left New England on March 20 of 2020 and joined the Tampa Bay Buccaneers, where he would win his final Super Bowl in 2021. Tom Brady's transfer to Tampa Bay really marked the beginning of the end of his career, as he chose his new team based on location and where he wanted to spend his retirement. While Brady may have retired, his legacy booms all throughout history. Countless phenomenal players have been positively impacted by Brady's career and he continues to inspire newer quarterbacks today. However, one thing's for certain. Tom Brady really is the greatest play of all time.
Leave a Comment
Your donation will support the student journalists of Van Nuys Senior High School. Your contribution will allow us to purchase equipment and cover our annual website hosting costs.
About the Contributor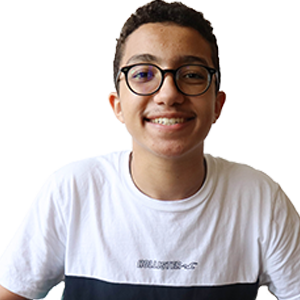 Kyrillos Mina, Staff Writer
Kyrillos Mina is an Opinion writer for The Mirror. He is currently a sophomore in his first year of journalism. Kyrillos is an active member of the cross country team and even enjoys running in his free time. He enjoys spending his time reading comic books and playing video games such as "Call Of Duty" and "Valorant." His favorite movies are "Jumanji" due to its comedic value and "Infinity War" for its action packed fight scenes. After high school, Kyrillos plans to major in Biology in university.