SPIRIT WEEK | Wolves get a chance to wear their most exciting outfits
❑ PHOTO STORY | The student body let loose during the third Spirit Week hosted by ASB, bringing a wide variety of fun fits and styles.
Another round of spirit week revamps school pride leading up to the ASB ice-skating fundraiser and Valentine's Day. 
ASB continues to come up with different themes from the previous spirit weeks and students continue to show off their outfits, ideas and school pride. 
Like the first spirit week of the school year, ASB presented Monday's theme similar to "Pajama Day" however, also invited students' plushies for Plushie Slumber Party Monday.
Tuesday brought along a blast to the past with Y2K Tuesday where students brushed off their early 2000s fashion aesthetics.
Wednesday came off simpler, but gave students an opportunity to present their funny wits in White Lie Wednesday.
Students showed off their personality through graphic shirts on Graphic Tee Thursday.
Leave a Comment
About the Writer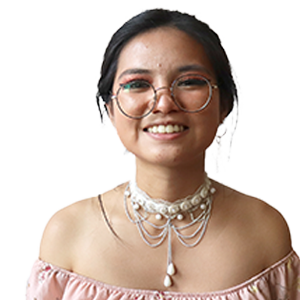 Beverly Regino, Photo Editor
Beverly Regino is a Photo Editor for The Mirror. She is a junior in her second year of journalism, after a hiatus her sophomore year. Beverly enjoys drawing, playing video games and listening to K-pop. She's completely obsessed with the K-pop boy groups "Stray Kids," "DAY6" and "Seventeen." Outside of those interests, her biggest obsession right now is her pet chihuahua Bella who she considers to be the love of her life, as well as the source of her procrastination. Ending the ongoing police brutality in America and the extreme discrimination against Asians are important to her. After graduation, she plans to attend "Gnomon," an art school for digital artists in Hollywood.