GIRLS SOCCER | Wolves get shut out against Canoga Park
The team only has five games left in the season to make a mark in the league and enter the playoffs.
The girls soccer team played against the Canoga Park Hunters at home on Jan.18. The Hunters won 4-0 and shut out the Wolves in a dominating performance.
The Hunters secured possession and held ball control the entire match. They were taking the most shots, had more counter attacks, and a solid defence that won all the midfield head-to-head matchups. 
The Hunters were seeking revenge for their last matchup with the Wolves. The Hunters had lost 2-1 in a close game at home.This time around, the Hunters learned from the mistakes and won, breaking a two loss streak. 
"It is disappointing to see our team play like this. I hope we can get more wins and pick up our game, but I also have faith in our team to play better in the remaining games," said audience member Jose Casillas.     
The Wolves are now 2-3 in the League and ranked fifth overall. There are five remaining games in the season, with their next matchup against the Kennedy Cougars. 
About the Contributor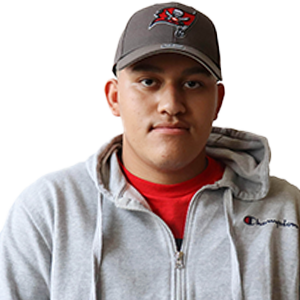 Christopher Linares, Staff Writer
Christopher Linares is a Sports writer. He is a senior in his first year of journalism. He enjoys playing soccer and supporting the Brazilian soccer player, Neymar. Christopher considers soccer his passion and he plays FIFA for almost three hours a day. He wants to visit Italy because he finds the views beautiful and enjoys eating Italian food. When Christopher isn't playing soccer, he is listening to rap music and watching the Fast and Furious films. He hopes to attend college but is still unsure on what he would like to study.