REVIEW | Disapear into the world of "Throne Of Glass"
Looking for a new book to read? Delve into one of the top selling fantasy novels that is worth every second of your time.
"Throne Of Glass" is filled with many plot twists and an amazing story plot, this book is worth your full attention. Written by Sarah J Maas, "Throne Of Glass" is the first in a book series with a total of eight books aimed towards the young adult audience.
Originally hitting shelves in Aug. 2012, the novel series has been featured in the New York's Best Selling List. It recently ended its eight books series in Oct. 2018. 
This book series follows the journey of Celaena Sardothien, an 18 year-old assassin who lives in the corrupt kingdom of Adarlan. The Kingdom of Adarlan is known for their brutal conquests and enslavement of hundreds of people.  
Sardothien accepts a deal with the Crown Prince Dorian Havillariad of Adarlan. She is to compete against other thieves and criminals for the title of the king's "Champion" or Royal Assassin.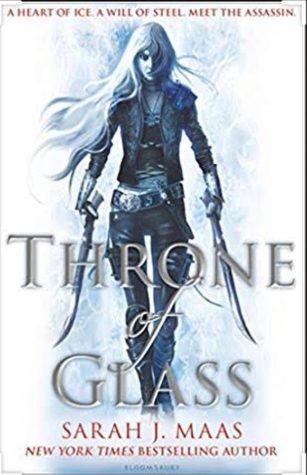 Making enemies and bonds along the way, many dark secrets are uncovered on her adventures trying to get her freedom back. 
Now, to answer the real question, is this book worth reading? It is beyond worth it. 
The book will have you talking about it nonstop with your friends and family as it did for me. Maas has done an amazing job providing interesting characters with unique backstories.
While reading this novel, I experienced various emotions, to the point where I was teary-eyed in some scenes. Maas' storytelling was so detailed; it was almost as if I could actually see and feel every event or emotion. 
All the adventures the characters go through brings an excitement that is unexplainable.  
I was mesmerized by "Throne of Glass" for hours on end, not wanting to put the book down even for a second. From exciting plots to romance, this book was worth every minute of the time I spent reading it.                                                                                                                                                                                                                                
Rating: 10/10 
Leave a Comment
About the Contributor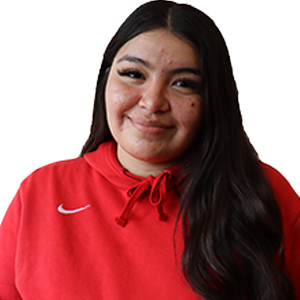 Jessica Cervantes, Staff Writer
Jessica Cervantes is an Entertainment writer for The Mirror. She is a senior in her first year of journalism. Outside of writing, she expresses an exuberant passion for music, incorporating it into every aspect of her daily lifestyle. She also loves watching soccer games, one of her favorite players being Brazilian soccer player Neymar da Silva Santos Júnior for his work ethic, skill and humility. After high school, she plans to pursue a career in medicine.