The Mirror's favorite artists of 2021
These singers took on the new year with iconic songs or new albums that appealed to fans with their unique sounds and rhythms.
YOUTUBE

1.Olivia Rodrigo

You can't bring up music of this year without bringing her up. "The High School Musical: The Musical: The Series" star has risen her way to the top in less than a year.

Her songs "driver's license" and "good 4 u" are some of the most streamed songs of this year, going up to the billions in plays.

Her album "SOUR" was the most streamed album on Spotify, with every song on it surpassing 100 million plays.

Her tour sold out nearly instantly and fans are clamoring for more music. With all of this popularity at just the age of 18, it's clear that she has a long road ahead of her. Thankfully, she has her drivers license.

YOUTUBE

2.Lil Nas X

While the rapper made his big debut with the song "Old Town Road" back in 2018, he truly solidified himself as more than just a one hit wonder this year.

The song "MONTERO" was one of the hottest hits of this year, in more ways than one. He also dropped another single "INDUSTRY BABY" with Jack Harlow, which was another big hit, leading up to his album also called "Montero."

He's made a big splash for being a black queer popstar in the music industry and has made big progress with his presence. 

YOUTUBE

3.Doja Cat

Doja Cat has been in the starlight for the past few years, but this felt like her time to shine. 

Her album "Planet Her" was one of the most streamed albums this year, with songs like "Kiss Me More" with SZA, "Need To Know" and "Woman" being gigantic hits. 

With her constant collaboration with other artists, electric stage performances and constant radio play and apps on TikTok, Doja has risen herself to be a modern day popstar, a mantle that doesn't fit many other pop artists these days.

YOUTUBE

4. Bad Bunny

While Bad Bunny's global success primarily comes from Latin America, his popularity stretches among the world, being the biggest Latin artist currently.

Bad Bunny is the top streamed artist globally and is one of the top artists in the United States. Nearly every single song he releases or is featured on gets streamed and played on the radio heavily. With his constant releasing of music, his streams add up.

Despite the language barrier, he manages to be one of the most popular artists in this country and it doesn't look to be stopping anytime soon.

YOUTUBE

5. Kanye West

Kanye has always been one of the biggest artists for the past decade and this year marks a new chapter for the artist.

After more than a year of waiting, numerous listening parties and constant delays and revisions, "Donda" was one of the most anticipated albums of this year.

When it was released, it had the biggest debut of the year, totaling 775 million streams globally.

The album and the anticipation leading up to it felt like an event for many, with each delay and listening party adding more fuel to it.

—–

While these were the most talked about this year, there were hundreds and thousands of other artists that thrived this year. As we say goodbye to this year, let's hope that next year is an even better year for music.
Leave a Comment
About the Contributor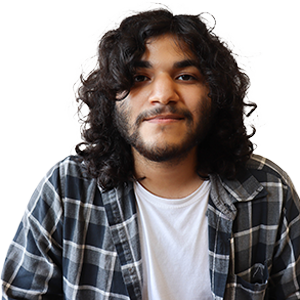 Gabriel Castillo, Staff Writer
Gabriel Castillo is an Entertainment writer for The Mirror. They are a senior in their first year of journalism. Gabriel likes to play video games to relax, especially the "Devil May Cry" series. They also likes to play volleyball and read informational books in his free time. Gabriel wants to travel the world especially Mexico, Cuba and Vietnam. Gabriel is passionate about helping people in recovering countries such as in South America and the Middle East.