BOYS SOCCER | Jaguars pounce on Wolves at home
The Wolfpack players lose to the Fulton College Prepatory 3-1 on Dec. 10.
The Wolves suffered another loss at home against the Fulton College Prep Jaguars 3-1 in a non conference game on Friday, Dec.10. The Wolves have now lost six games in their preseason and regular season games. 
It was a cold game under 61 degrees in a tough field where there were very few home fans to provide a home team advantage. From the opening whistle, the opponents from Fulton came out with an aggressive playstyle. The Jaguars were counter attacking consistently and causing danger against the Wolves since most of the time, the ball was under Jaguars possession. 
The Wolves lacked possession all game and couldn't really hold the ball. They never held possession long enough and made many mistake passes. Fans watched disappointed as balls went slightly too long, or were too short and immediately picked up by an opponent.  
The reason they lost the game was because they couldn't make any threats to the Jaguars defense. The Wolves at least attempted to pressure the Jaguars, but gaps in the defense provided more benefit than harm. Fulton players took advantage of open spaces to escalate their own attacks and execute a number of shots on target. 
In every sport, communication between teammates is an obvious key to win the game. From the view of the bleachers, the Jaguars had a strong exchange of communication. Quick words between passes helped them outmaneuver defenders and avoid the Wolves. 
The Wolves unfortunately could not follow their methods. They looked dejected in the game. The three goals to one ratio kept fans and players relatively quiet. The Wolves look to win their next match against Kennedy on Dec. 16.
About the Contributor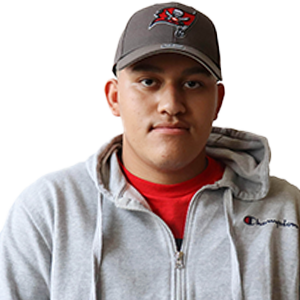 Christopher Linares, Staff Writer
Christopher Linares is a Sports writer. He is a senior in his first year of journalism. He enjoys playing soccer and supporting the Brazilian soccer player, Neymar. Christopher considers soccer his passion and he plays FIFA for almost three hours a day. He wants to visit Italy because he finds the views beautiful and enjoys eating Italian food. When Christopher isn't playing soccer, he is listening to rap music and watching the Fast and Furious films. He hopes to attend college but is still unsure on what he would like to study.