REVIEW | Harry Styles' Love On Tour was a dazzling experience
The popular singer's return to the stage was nothing short of an unforgettable night.
Postponed twice since the initial announcement of the tour in Nov. 2019, Harry Sytles' "Love On Tour" finally arrived in Los Angeles for three consecutive nights.
The North American leg of the tour started Sept. 4 and ended Nov. 28 after 43 shows had been completed all around the United States. Out of those 43, three of them were hosted at The Forum in Inglewood, Los Angeles on Nov. 17-20.
I had the pleasure of going on the first night of the three shows, Nov. 17. After waiting two years, I had been more than ready to finally experience the concert I had imagined since I was 15.
The doors opened at 8 p.m. with an opening act by Jenny Lewis that left fans waiting in anticipation and joy. The aesthetic of the performance and her style complimented the ambiance of the fans and what they had to bring to the show.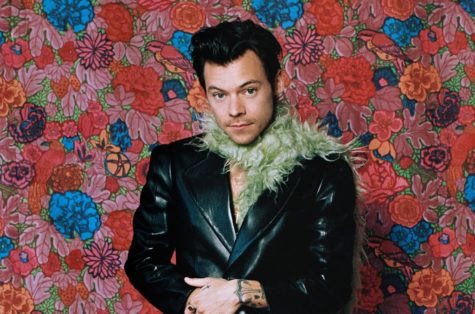 At 9 p.m, the show officially started with Harry Styles rising from a platform center stage with his backing band- composed of talented musicians Elin Sandberg, Niji Adeleye, Pauli Lovejoy, Mitch Rowland, Sarah Jones, and Ny Oh. Each and every one of them had an undeniable stage presence that had a way of capturing your attention from far or up close.
It had been a magnificent show full of lustrous vocals and instrumental solos from the band members that highlighted their talent.
Slow tempo songs "She" and "Woman" really slowed the pace of the showdown. They were sensational live and filled the arena with twinkling lights and swaying fans.
A personal favorite was the performance of "Sunflower Vol. 6" which had eye-pleasing visuals when it came down to lighting and the live videos projected on the huge screen.
His iconic dancing had been even more so during songs like "Adore You" and "Kiwi" using it as his own way of connecting with the audience that had been so captivating.
The atmosphere at the concert had a lot to do with the energy that fans brought with them. Dazzling outfits, hats and costumes foreshadowed how the night would go. Everybody seemed to be dancing and even made a conga line during one of the performances.
Moments, such as Harry talking with fans, reading the signs they brought and even helping a fan come out as a part of the LGBTQ+ community felt intimate in an arena full of strangers. Those moments made the concert an unforgettable experience.
If I were to rate the concert, it'd be a 9/10. The visuals, instrumentals, vocals, and commentary were spectacular and I cannot wait for what he does next.
Leave a Comment
Your donation will support the student journalists of Van Nuys Senior High School. Your contribution will allow us to purchase equipment and cover our annual website hosting costs.
About the Contributor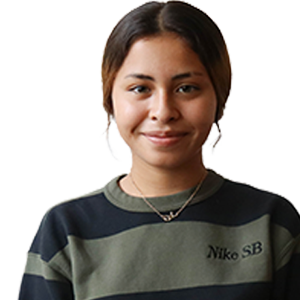 Vannesa Machado, Staff Writer
Vannesa Machado is an Entertainment writer for The Mirror. She is a senior in her first year of journalism. She likes watching TikToks and movies for fun, her favorite movie series being "Harry Potter." She likes to take naps to relax and also enjoys playing Minecraft with her friends. Her favorite performer is Harry Styles, but she likes to listen to all types of music, ranging from pop to alternative. Vannesa also likes exploring nature and would like to visit Iceland someday. She plans on going to community college and studying political science after graduating.