BOYS SOCCER | Wolves lose to undefeated Canoga Park
The first league match ends in a 2-0 defeat on Dec.6. The team will play their next match against Fulton on Friday.
With temperatures reaching low 60s, players on both teams had to battle through the chilly wind. Unfortunately the Wolves never heated up on the field. 
The home game against the Canoga Park Hunters ended with a disappointing loss 2-0 on Dec. 6. This is the Wolves' first league game but they are overall 2-4 for the season. The Canoga Park Hunters are currently undefeated 3-0, previously winning games against Taft and Fulton. 
Canoga Park forward Andy Munoz was selected as the player of the game, helping lead a dominating offensive team. The Hunters scored a goal in both halves, maintaining a better pass efficiency and dynamic throughout the game. The home team was simply unable to hold onto the ball and failed to make enough shots on target. 
The second goal conceded caused a noticeable change in morale for the Wolves. Players blamed the field for the ball's bounciness and uncontrollability. 
With the league season officially starting, the team will have to solidify their skills in order to have a shot at being league champions. They will face off against Canoga Park once again on Jan.18, 2022. 
The girls team were able to win their first league match against Canoga Park. Their away game ended with a final score of 2-1. They are now 3-1 overall.
Leave a Comment
About the Contributors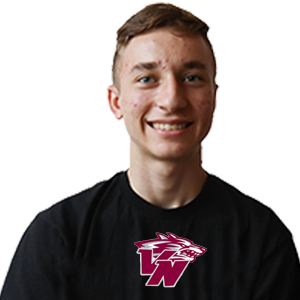 Antony Nepeyvoda, Design & Layout Editor
Antony Nepeyvoda is the Design and Layout Editor for The Mirror. He is a senior in his second year of journalism. He enjoys thinking of new ideas for different projects to stay busy. His current project is editing a music playlist. Antony has been in the chess club at school for a little bit less than a year now and has lots of fun playing it. Antony is a very competitive person and likes competing in tournaments for video games and e-sports. He looks forward to graduating high school and majoring in Mechanical Engineering.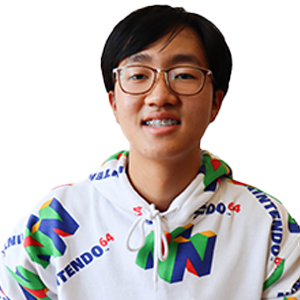 Nathan Han, Online Editor-in-Chief
Nathan Han is an Online Editor-in-Chief for The Mirror. As a senior, he is enjoying his second and final year in the journalism program. Nathan wants to write many stories about the school and is interested in getting student perspectives. He has played on the tennis team since his freshman year and is president of the Chess Stars club. He loves watching the Toronto Blue Jays and likes to listen to Rich Brian. Nathan only hates a few things in this world, and one of them is cucumbers.