Makeup isn't just for covering up blemishes on a rough day. 
For a lot of people, it's an outlet for creativity and a way of boosting confidence.
Most teenagers today are self-taught makeup artists and create their own techniques along the way to form their distinct styles.
Some, like junior Michael Zamarippa, take inspiration from celebrities and pop culture trends. 
Zamarippa found his passion for makeup through American singer-songwriter Lady Gaga. 
He learned that makeup shouldn't be seen as a way to hide imperfections but rather a mode of expression and pride.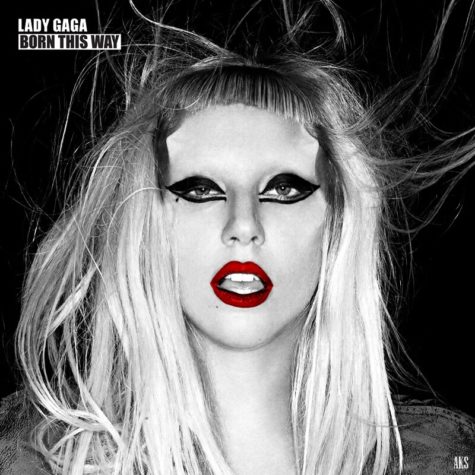 "Lady Gaga was my first inspiration to start doing makeup," he said. "She's very talented and unique. I have always wanted to recreate her creative and unusual makeup looks. During her 'Born This Way' era, she had incredible visuals and spread a powerful message, which gave me the confidence to start getting into makeup and not care about what others say." 
Zamarippa's current influence is American singer Ashnikko with her vibrant graphic eyeliner looks and punk-esque wardrobe. 
He disagrees with the notion that makeup is only meant for women.
"Makeup is not limited to a specific gender," he said. "It is a form of artistic expression."
There are different kinds of looks people usually go for. A few popular examples would be smokey, natural, shimmery and cat eye styles. Zamarippa would describe his base makeup as soft and natural looking, whereas his eye makeup is a mix of alternative and editorial styles. 
"A great artist named Bob Ross once said, 'We don't make mistakes, just happy little accidents,'" Zamarippa said. "The best part about makeup is that there are no mistakes, and you can always fix something that you are not satisfied with. There are no right or wrong techniques when it comes to makeup. Each person has their own preferences and shouldn't be limited to any one technique."
Zamarippa's everyday makeup is very different from his "no makeup" look. In his "no makeup" look, he applies Fenty Beauty tinted moisturizer, light-to-medium foundation and tops it off with a Fenty Beauty matte powder to ensure his look lasts all day. He finishes off his look with cream blush and tinted eyebrow gel. 
For more vibrant looks, he likes to incorporate accessories such as self-adhesive rhinestones and pearls. 
A goal he hopes to accomplish this year is to show up at school with a different makeup look everyday. 
TheMakeupChair | YOUTUBE
"From my own personal experience, I started out practicing makeup by following what was popular at the time, such as basic smokey eye and hollywood glamour-esque makeup," he said. "There were certain makeup techniques that I felt were very useful and that I still incorporate into my everyday routine." 
Junior Merari Hernandes started out using makeup to cover up blemishes and correct the redness of her skin. She believes creating symmetric makeup looks is essential when first learning how to do makeup. Knowing what facial structure type she had helped Hernandes improve in that area.
"To me, the most important thing in makeup is symmetry," she said. "For example, although it may be easy to do a design on one eye, trying to recreate the same thing on the other side of your face is difficult."
As Hernandes continued to experiment over time, she pushed herself to work with different colors and shapes to come up with different looks. Before Hernandes found what her style was, she tried every single one to determine what suited her best.
"I would describe my makeup as creative," Hernandes said. "I love to experiment with styles out of my comfort zone. Your face is like a canvas, so be creative when creating a look. Even if it means you need to get out of your comfort zone, play with new colors or shapes."
Junior Sage Carpenter Rihs is also a self-taught artist. 
Despite not having an exact style, her go-to look is black mascara paired with liquid eyeliner. Rihs believes simplicity is a great form of expression. 
Like Hernandes, Rihs also found that understanding one's facial structure is the most crucial part to makeup. 
 "I kind of started out with just eyeliner, and went with it," Rihs said. "Figure out the proportion of your face and eye shape, especially when doing eyeliner."