Pinkpantheress continues to rise in new mixtape "to hell with it"
Capitalizing on her massive Tiktok popularity, Pinkpantheress releases a collection of new songs that are short and sweet.
In the midst of her booming popularity, internet sensation Pinkpantheress released her debut mixtape "to hell with it" on Oct.15. 
Her short, but sweet songs have taken social media platform TikTok by storm, resulting in her overnight growth in popularity. Her music went trending and has garnered hundreds of millions of streams. 
With all this hype and the constant anticipation of new material, a project was surely in the works. Now that it's here, how is it?
The project is filled with luscious vocals, gorgeous beats and heartfelt lyrics.
Nearly all of the beats are made from samples of songs, from Adam F's "Circles" on the beat of "Break It Off" and Sweet Female Attitude's "Flowers" on "Pain." The most interesting sample is on "Last Valentines" where the beat is that from "Forgotten" by Linkin Park, pitched down and sped up. 
YOUTUBE
The song lengths, while short, work in her favor. 
An issue I did have with the mixtape was the lack of new material it brings to the table. The album consists mainly of singles that have already been released. 
While it's nice to see some of it brought to streaming services, but I and many others were hoping for more. The whole project seems like it was wrapped up by her record label rather quickly. 
Nevertheless, the mixtape is a clear club classic. There really isn't a dull moment. I can't wait to see what else she has in store, as she has enough talent to make a real career for herself. I'm hoping that she isn't just having her 15 minutes of fame.
Rating: 8/10.
Leave a Comment
Your donation will support the student journalists of Van Nuys Senior High School. Your contribution will allow us to purchase equipment and cover our annual website hosting costs.
About the Contributor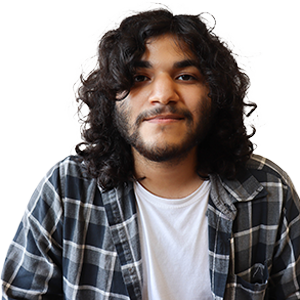 Gabriel Castillo, Staff Writer
Gabriel Castillo is an Entertainment writer for The Mirror. They are a senior in their first year of journalism. Gabriel likes to play video games to relax, especially the "Devil May Cry" series. They also likes to play volleyball and read informational books in his free time. Gabriel wants to travel the world especially Mexico, Cuba and Vietnam. Gabriel is passionate about helping people in recovering countries such as in South America and the Middle East.