10 fall flicks to end the autumn season
Prepare yourself to snuggle up at home and watch these top 10 fall flicks, from classic rom-coms to thrillers!
As the autumn begins to transition into winter, here is a top 10 list of movies that will close out this fall season. So get your pumpkin pie, a tall glass of milk, and a blanket and get ready to binge movies.
1 | When Harry Meets Sally (1989)
Genre: Romantic Comedy
Preview: One of the most loved rom-com stories is "When Harry Meets Sally." A story of Harry Burns (Billy Crystal) and Sally Albright (Meg Ryan) share a years-long friendship challenging the idea of sex can ruin a friendship. 
Watch on: HBOMax
2 | Fantastic Mr. Fox (2009)
Genre: Animated Comedy/Adventure
Preview: After promising his wife a secure lifestyle in the country, Mr. Fox (George Clooney) returns to his mischievous acts. He sets up a heist against these three farmers, which leads to retaliation on him, his family and his entire town. 
Watch on: DisneyPlus
3 | Dead Poets Society (1989)
Genre: Drama 
Sensitive subjects: Death
Preview: A group of students at a prestigious, old-fashioned boarding school in New England are inspired by the new English teacher Mr. Keating (Robin Williams) to break tradition and carpe diem.
Watch on: Amazon Prime
4 | Knives Out (2019)
Genre: Crime
Preview: The investigation into the murder of a renowned crime novelist Harlan Thrombey begins as he is found dead in his own estate. Detective Benoit Blanc (Daniel Craig) is mysteriously enlisted to detect Harlan's eccentric dysfunctional family. Blanc must riddle through these fallacies and self-serving lies to uncover the truth about Harlan's death.
Watch on: Amazon Prime
5 | Juno (2007) 
Genre: Romantic/Comedy
Preview: An offbeat teenager Juno (Elliot Page) is faced with an unplanned pregnancy. They must now make a decision on who gets to keep her unborn baby.
Watch on: Hulu, Starz, Amazon Prime
6 | Skeleton Twins (2014)
Genre: Drama/Comedy
Sensitive subjects: Suicide
Preview: Estranged twins, Maggie (Kristen Wiig) and Milo (Bill Hader) reunite after coincidentally cheating death and question the reasons of what life has brought them. As the twins reunite, it enlightens the realization that the key to fixing their life is to repair their relationship.
Watch on: Pluto, Tubi, Amazon Prime
7 | I'm thinking of ending things (2020)
Genre: Thriller/Drama
Preview: What better way to spend your thanksgiving than meeting your partner's parents? It follows Lucy (Jessie Buckley) who goes on a trip with her boyfriend, Jake's (Jesse Plemons) parents' secluded farm, leaving her with unease about reality.
Watch on: Netflix
8 | Submarine (2010)
Genre: Comedy
Preview: This Ayoade Classic is about a philosophical 15-year-old, Oliver Tate (Craig Roberts)  who sets goals to fix his parents' failing marriage while hoping to lose his virginity before his sixteenth birthday. 
Watch on: Tubi, Amazon Prime
9 | Soul (2020)
Genre: Animated Drama
Preview: The movie follows a middle school band teacher Joe Gardner (Jamie Fox) whose passion revolves around his love for jazz. He successfully lands the gig of his dreams to suddenly find himself helping someone find their purpose and question the meaning of life.
Watch on: Disney Plus
10 | If Beale Street Could Talk (2018)
Genre: Romance/Drama
Preview: Based on a novel by James Baldwin, it explores the love story between a falsely convicted man, Alonzo, and his soon-to-be pregnant wife, Tish, fighting to prove his lover's innocence.
Watch on: Hulu
Leave a Comment
Your donation will support the student journalists of Van Nuys Senior High School. Your contribution will allow us to purchase equipment and cover our annual website hosting costs.
About the Contributor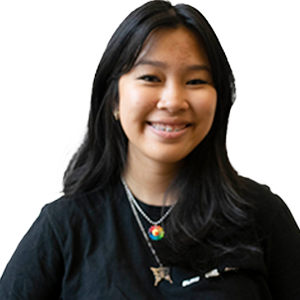 Csarina Jarencio, Podcast/Social Media Editor
Csarina Jarencio is the Podcast/Social Media Editor for The Mirror. She is a senior in her second year of publication. Outside of journalism, she enjoys watching movies, listening to music and cooking food. Her favorite movie is "Frances Ha" because it demonstrates how normal it is to get lost in life even as an adult. She listens to music to relax herself, mainly alternative. Csarina's current favorite song is "Savior Complex." After high school she plans to study film or public health.