REVIEW | "An evening with Silk Sonic" is a soulful collaboration between two R&B greats
Anderson .Paak and Bruno Mars collaborate on a throwback album that recalls the funky sounds of the 60s and 70s.
After much anticipation, the duo Silk Sonic, a collaboration of R&B artists Bruno Mars and Anderson .Paak, released their debut album "An Evening with Silk Sonic" on Nov. 12.

The album is an homage to the 60s and 70s funk and soul as it manages to authentically capture the sound of the genre.

This is immediately seen in the opening with an introduction from funk legend Bootsy Collins.

Their first single "Leave the Door Open" wears its influences and fully embraces them. With its luscious instrumentation, tight singing and smooth lyrics, it's no wonder that it's one of the biggest songs of this year.

"Fly As Me" sounds like an evolution of Earth, Wind, & Fire's "Shining Star." Paak shines on this track singing with such bravado, showing himself off. 

"After Last Night," a song about falling in love with a woman they had over for the night, features the best production on this album, being aided by instrumentalist Thundercat. The song is so passionate you could just feel the emotions radiating from their voices.

YOUTUBE

"Smoking Out the Window", which was another single, shows the synergy between Paak and Mars. They both play off of each other with their singing about their discovery that their girl is unloyal. 

"Put on A Smile" takes a different direction from the rest of the album, being a heartfelt track about their love for their partners. The drums on this track are stellar and Mars comes in so hard with his lyrics. It feels as if he's just screaming out his pain.

"777" is another track where Paak steals the show, talking about blowing his money gambling in Vegas. The song is so explosive and groovy. The band does a great performance with the instrumentation.

"Skate" is a song that is just silky smooth, no pun intended. The song sounds like you're going on this trip with them and gliding through the city. Mars' wordplay is also very cute.

The album comes to a beautiful end with the track "Blast Off." The band goes out with a bang, or rather a blast, as the two of them sing their hearts off, before going off to the skies.

This whole album sounds like you're in a concert and that they're performing right in front of you. The production is just out of this world. 

Bruno Mars and Anderson .Paak did something incredible with this album. From the vibe to the production to the singing, they captured the feeling of funk and soul. It sounded incredibly refreshing leaving me wanting more.

To anyone looking who's a fan of soul, R&B or funk and looking for something, this has to be on your radar and just might be the best album of this year.

Rating: 9.5/10
Leave a Comment
Your donation will support the student journalists of Van Nuys Senior High School. Your contribution will allow us to purchase equipment and cover our annual website hosting costs.
About the Contributor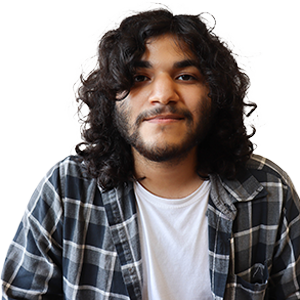 Gabriel Castillo, Staff Writer
Gabriel Castillo is an Entertainment writer for The Mirror. They are a senior in their first year of journalism. Gabriel likes to play video games to relax, especially the "Devil May Cry" series. They also likes to play volleyball and read informational books in his free time. Gabriel wants to travel the world especially Mexico, Cuba and Vietnam. Gabriel is passionate about helping people in recovering countries such as in South America and the Middle East.