Universal Studios Halloween Horror Nights failed to seriously scare me
Seven unique mazes, a tram of terror and a park crawling with monsters and demons still appeal to many people looking to get spooked this season.
Always remember, never go alone. 

The infamous Universal Studios Horror Nights experience is back after a long 13-month hiatus due to covid.

This year, Halloween Horror Nights guarantees a night full of scares that caters to any fear you may have by offering seven different mazes. 

Out of the seven mazes, I managed to walk through four: "The Exorcist", "Halloween Four: The Return of Michael Myers", "Netflix's The Haunting of Hill House" and "The Texas Chainsaw Massacre".

"The Bride of Frankenstein Lives" , "The Curse of Pandora's Box" and "The Walking Dead Attraction" were the other three mazes available. 

Each maze was a different experience and each had something new to scare us with. Within the mazes were famous scenes from the movies or shows.

YOUTUBE

In "The Exorcist" maze, the iconic scene where Regan Macneil had thrown up on priest Father Marvin during her exorcism stood out to me for being particularly chilling.

"Netflix's The Haunting of Hill House" maze was one I was most excited to experience because the show was better than I expected.

The maze consisted of flashing lights and was built centered on the scenes and corridors that made up the Hill House. The Bent Neck Lady, an unsettling ghost from the show, made a few appearances; otherwise, the maze was very underwhelming. 

On the other hand, the Terror Tram did not disappoint.

With smoke, flashing lights, darkness and plenty of attractions to look at when walking through, the Terror Tram was full of unexpected scares and frights around every corner. And this time around, characters from the Purge series made an appearance.

Both the Scare Zone and Terror Tram were crawling with scare actors who were ready to chase you with chainsaws. Some were on stilts, waiting for you to look away for a chance to scare or chase you. 

The only problem with my experience at this year's Halloween Horror Nights was how rushed it felt because of how many people were experiencing it all at once. There weren't many scare actors inside the mazes and I found the wait times were longer than the maze itself.

The Scare Zone and the Terror Tram were the most worth it to me, holding more real scares and a better experience overall. 

"Full of thrills and scares, the Scare Zones were my favorite part and I suggest going with a group," senior Rona Lasam said. "The food was overpriced and I wished the Terror Tram experience was a lot longer. Overall it was a three out of five."

Altogether, my experience back at Halloween Horror Nights was exciting,it was just not what I expected. I anticipated spine chilling scares but it fell short with an underwhelming experience. 

The Wizarding World of Harry Potter, Revenge of the Mummy – The Ride, The Jurassic World Ride and other Universal Studios attractions are all still open to the guests during the event. 

Something to note is that social distancing wasn't enforced. It made the pace in which you experience the mazes a lot faster than intended. The fast pace didn't allow for my friends and I to really experience and absorb the spooky atmosphere that we waited over a year for. 

Tickets are still available now until Oct. 31 on the Universal Studios Halloween Horror Nights website.  
Leave a Comment
About the Contributor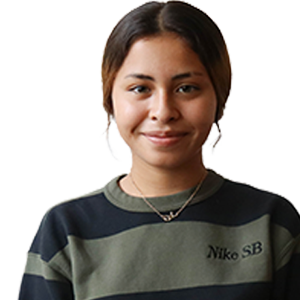 Vannesa Machado, Staff Writer
Vannesa Machado is an Entertainment writer for The Mirror. She is a senior in her first year of journalism. She likes watching TikToks and movies for fun, her favorite movie series being "Harry Potter." She likes to take naps to relax and also enjoys playing Minecraft with her friends. Her favorite performer is Harry Styles, but she likes to listen to all types of music, ranging from pop to alternative. Vannesa also likes exploring nature and would like to visit Iceland someday. She plans on going to community college and studying political science after graduating.