Painting the perfect pumpkins
Designs from today included the poison apple from "Snow White" and Ghostface from "Scream".
The school's EduCare Foundation, a student-centered after-school learning program, hosted a pumpkin painting event today after school on the basketball courts by the cafeteria. 
There were 150 pumpkins up for grabs and it was first come, first serve. 
EduCare provided students with a free pumpkin of their choosing, paint and paintbrushes to celebrate the upcoming holiday. Starting right after school, students had two hours to decorate their pumpkin with their original ideas as best they could.  
Each pumpkin was considered an entry into the pumpkin painting contest which offered a gift card for the winning pumpkin. 
The pumpkins will be determined by a poll and announced on the EduCare Instagram.
Leave a Comment
About the Writers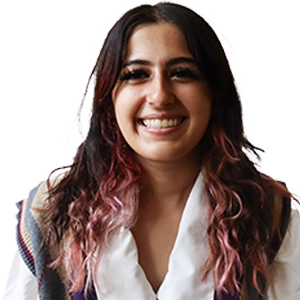 Emma Salehi, Staff Writer
Emma Salehi is a Current Events/Features writer for The Mirror. She is currently a senior and this is her first year in journalism. Outside of journalism, Emma enjoys theater and singing. She loves many music genres but likes K-pop the most. She hopes to "crush it" as Rebel Wilson says in "Pitch Perfect," her favorite movie. She plans to study broadcast journalism in college.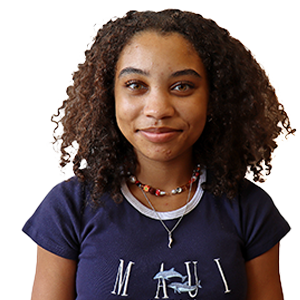 Isabella Thomas, Staff Photographer
Isabella Thomas is a photographer for The Mirror. She is a senior in her first year of journalism. When she isn't capturing campus life with her Nikon, she is either writing, dancing or listening to music. Bella is also obsessed with interior design, whether she is decorating her room or someone else's. She is passionate about passing anti-gun legislation. After high school, she plans to major in either psychology, marketing, advertising or music.