REVIEW | "Halloween Kills" is the latest entry to an infamous slasher franchise
"Halloween Kills" is the 12th film from the Halloween franchise and serves as a sequel to the 2018 film, "Halloween". The question is, will this film make audiences fear Michael Myers again? Read this review to see if "Halloween Kills" is worth watching.
The newest film from the Halloween franchise, "Halloween Kills", finally hit theaters on Oct.15. 
The word "kills" in the title did not disappoint as it had the most onscreen deaths in the whole Halloween franchise. 
This film is a great piece of horror entertainment even for those who are unfamiliar with the series. 
This movie picks up after the events from the first movie "Halloween" and focuses on the town of Haddonfield and characters from the past. 
The movie introduces new characters, including Laurie Strode whose family seeks revenge towards Michael Myers for stalking her for over fifty years.
Compared to the 2018 rendition "Halloween", this film feels darker and more violent.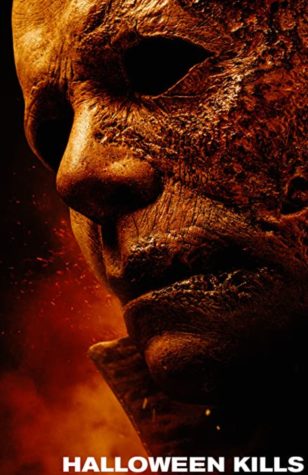 The film's central concept was Michael's invincibility. All the gunshots and knife wounds did not harm him. It felt like a never-ending battle between Michael and Laurie.  
As far as horror sequels go, "Halloween Kills" does a lot of things right. It dives deeply into the theme of trauma and how a community can be affected and make risky decisions. 
I personally enjoyed all the ultra-violent scenes shown. All the gruesome murders brought an exhilarating vibe, making me feel as if he was standing behind me. The tension is thick, the kills are brutal and the performance is great. 
 All of the fans of the Halloween series including me are now awaiting the new 13th film "Halloween Ends" which is expected to release Oct. 2022. 
Overall, "Halloween Kills" is a solid 8 out of 10. 
I recommend watching this film if you have not yet. "Halloween Kills" is still playing on-screen at your local theater. 
Leave a Comment
Your donation will support the student journalists of Van Nuys Senior High School. Your contribution will allow us to purchase equipment and cover our annual website hosting costs.
About the Contributor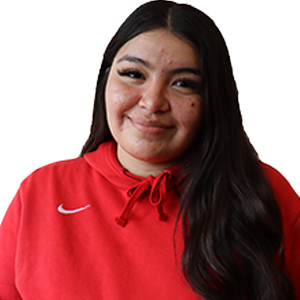 Jessica Cervantes, Staff Writer
Jessica Cervantes is an Entertainment writer for The Mirror. She is a senior in her first year of journalism. Outside of writing, she expresses an exuberant passion for music, incorporating it into every aspect of her daily lifestyle. She also loves watching soccer games, one of her favorite players being Brazilian soccer player Neymar da Silva Santos Júnior for his work ethic, skill and humility. After high school, she plans to pursue a career in medicine.