REVIEW | "Venom: Let There Be Carnage"
The Venom franchise returns for another exciting film following the story of Venom and new villain, Carnage.
The long-awaited movie, "Venom: Let There Be Carnage", finally hit theater screens Oct. 1.
Director, Andy Serkis, returns with a sequel filled with entertaining action sequences, well-timed moments of emotion, lots of humor and a showdown between Venom and Carnage.
New villain, Cletus Kasady, most popularly known as Carnage, is introduced as he is seeking revenge against Eddie Brock, along with his partner-in-crime Shriek.
The movie introduces the origin of Carnage and tackles the symbiotic relationship between him and Venom.
While the style of the movie is different from other superhero movies, such as "Black Widow" or "Shang-Chi" where characters are more serious, fans including me favor what "Venom: Let There Be Carnage" is going for.
I really enjoyed the wild, entertaining ride I experienced while watching the movie. It was filled with many unexpected scenes and never failed to make me laugh.
It is rare to see a sequel outdo the original film but this movie does so in many different ways. "Venom: Let There Be Carnage" improves on everything from the first movie from humor to action scenes.
The overall story is more compelling, finishing the origin story started in the first 2018 film "Venom."
The Venom franchise was able to break through and exceed fans' expectations. I recommend watching this film if you have not yet.
Don't forget to stick around for the end credit scene for an unexpected surprise!
"Venom: Let There Be Carnage" is still playing on-screen at your local movie theater.
Leave a Comment
About the Contributor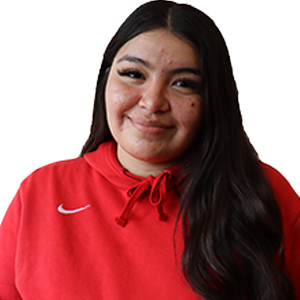 Jessica Cervantes, Staff Writer
Jessica Cervantes is an Entertainment writer for The Mirror. She is a senior in her first year of journalism. Outside of writing, she expresses an exuberant passion for music, incorporating it into every aspect of her daily lifestyle. She also loves watching soccer games, one of her favorite players being Brazilian soccer player Neymar da Silva Santos Júnior for his work ethic, skill and humility. After high school, she plans to pursue a career in medicine.