VOLLEYBALL | Girls team battles for their second straight win
Winning a tightly contested game against Canoga Park, the Wolves are now 2-5 for the season. They seek a third win against San Fernando on Oct. 6.
The team secured a win against Canoga Park High School on Oct. 4, 2021, winning three of four sets.
The girls narrowly took a 25-23 win on the first set with only a two-point differential separating the teams. Canoga went on to take the second set, 25-20.
The Wolves rallied back to take a win in the third set with a score of 26-24.
The fourth set was just as intense as the previous sets, with the game remaining tightly contested. Towards the end of the fourth set, a Canoga mishap saw the ball hit the net and resulted in the Wolves being awarded the remaining points necessary to win the final set, 27-25.
After this win, the team improves to 2-5 with five games remaining in the season.
About the Contributor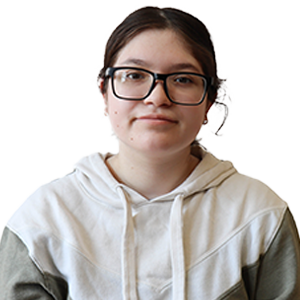 Jennifer Garcia, Sports Writer
Jennifer Garcia a junior writing for the Sports section for The Mirror. Outside of journalism, she has interests in aesthetic journaling and watching history documentaries on YouTube. She enjoys playing Genshin Impact in her free time with friends. Her future plans include going to college and pursuing a career in nursing or teaching. She hopes to one day fulfill her childhood dream of visiting Japan.