FOOTBALL | Wolves are pummeled too early for a Homecoming game miracle
The wolfpack team lose their third game at home, but attract a large crowd in their special game.
Van Nuys went up against Panorama for the homecoming game on Oct. 1, 2021, but unfortunately lost 35 – 8.
The offense showed promise this week in the second quarter. While it was slightly inconsistent, the offense risked many more deep passes and connected on some of them. 
The run game was an ineffective tool because of Panorama's secure defensive line. The offense had to rely on their passing, which resulted in some interceptions. 
The hometown defense started to rev up around the end of the second quarter and remained strong at the beginning of the third. 
The defense held Panorama's offense to just 14 additional points in the second half after giving up 21 points in the first quarter. 
With the defense coming alive in the middle of the game, the offense showed a lot of potential to get better, especially in pass coverage.
While the score looked bad it doesn't show the true story of the game and what actually happened. 
The entire team showed potential in this game to get better for next year's Homecoming battle.
Leave a Comment
Your donation will support the student journalists of Van Nuys Senior High School. Your contribution will allow us to purchase equipment and cover our annual website hosting costs.
About the Writers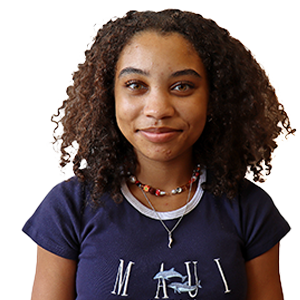 Isabella Thomas, Staff Photographer
Isabella Thomas is a photographer for The Mirror. She is a senior in her first year of journalism. When she isn't capturing campus life with her Nikon, she is either writing, dancing or listening to music. Bella is also obsessed with interior design, whether she is decorating her room or someone else's. She is passionate about passing anti-gun legislation. After high school, she plans to major in either psychology, marketing, advertising or music.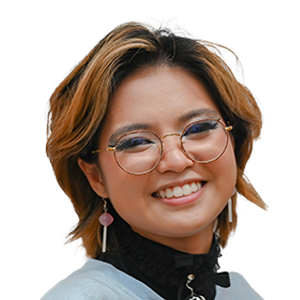 Beverly Regino, Creative Director
Beverly Regino is the Creative Director for her third and final year in journalism as a senior. She is in charge of photography, layout, graphic design, and social media. An artist at heart, her main passions include drawing, painting, and dressing up, with a side of playing single-player story-driven video games and listening to music. After graduating, her goal is to get into either college: ArtCenter College of Art and Design or Laguna College of Art and Design and pursue a job as a concept artist for video games and film. But of course, her main dream consists of owning at least two high-quality light sabers and running away into the sunset with the love of her life, Bella, her white chihuahua.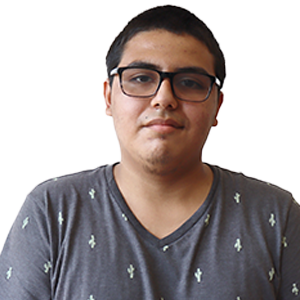 Drake Hernandez, Sports Editor
Drake Hernandez is the Sports Editor for The MIrror. He is a junior taking part in his first year in the journalism program. Outside of journalism, Drake is an avid gamer playing online video games such as "Formula One 2020," "Madden 21" and "NBA 2K20." Aside from gaming, he is a fan of the Los Angeles Clippers and also has a knack for trying new foods. He hopes to one day visit Spielberg, Austria for its fantastic scenery, culture, food and Formula 1 track.