VOLLEYBALL | Girls fell short of victory
Girls Volleyball is defeated yet again after strong start and a failed comeback attempt from behind.
Wolves went up against the Kennedy Cougars on Sept. 20, 2021, narrowly losing out in the fourth set 27-29. 
The girls team started the game off strong, taking the first set with a score of 25-14.
The second set was very intense. You could hear the crowd from outside the gym. Although they struggled in the second set, the girls attempted to make a comeback from behind. Unfortunately, the referee blew the whistle before the girls got a chance to get their points back, which caused them to lose the set 21-25.
In the third set, the girls faltered and lost 25-15. The girls regained their momentum in the fourth set, making one final attempt at a comeback. The game's fourth set was entertaining as both teams were neck and neck up until the very end.
This was a very intense game. The girls played to the best of their ability and you can see so much improvement in the way they communicate and talk to each other.
About the Contributor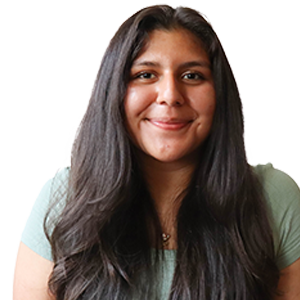 Samantha Ramos , Sports Writer
With a passion in writing and especially photography, Samantha Ramos joined The Mirror and is currently a Sports Staff Writer. She played soccer for five years and even made it to nationals where her team had to travel to Hawaii! Her favorite team has been France for a very long time. As a sideline to her sport she also plays "Rocket League", a video game where cars are the soccer players. When Samantha is feeling musical she listens to contemporary artists like Frank Ocean and Daniel Caesar. In the future she plans to visit New Zealand and Greece. Samantha's education goals are to first go to a two year college then move on to a UC like UC Davis. She wants to go into the animal medication field and really likes animals, her favorite is the elephant.