Club Rush: Students rush to find new circles
Dozens of clubs circle the quad to attract potential members.
About the Writer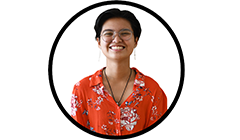 Beverly Regino, Staff Writer
Beverly Regino is an Entertainment Writer. She joined journalism as the first elective of her high school experience. While she didn't initially sign up for the elective, fate led her to the class and she decided to give it a chance since she always liked to write. So far, it's been an experience, and a good one at that. She believes any one can learn a talent such as singing or drawing, as long as they put in the time, care, and determination. Self-taught in art for eight years, she enjoys both digital and traditional art as well as trying new types of art. She loves playing bass guitar and double bass, writing, playing lots of video games, and listening to K-Pop.