WRESTLING | The team looks to start again
The wrestling team has always had the underdog status as one of the smaller sports teams on campus. While they have always had good results in league standings, placing in both city and state championships; the team has also always had troubles bringing in the numbers.
The covid-19 pandemic saw the whole varsity squad graduate in 2020 or scheduled to graduate in 2021. Head Coach Ramon Tovar looks past this and towards the future.
Tovar and assistant coach Arnoldo Baltadano will be holding an informational Wednesday June 2nd at 6:00 pm via zoom. If any students are interested in joining the wrestling team they are welcome to join the zoom.
Leave a Comment
About the Contributor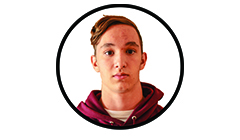 Andre Davancens, Photographer, Sports Analyst
Andre Davancens is a
Photographer
and
Sports Analyst
for The Mirror. He has been juggling his many interests
—
photography, athletics and fitness, and music, among others
— as high schoolers tend to do. Upon entering high school in the 2017-2018 school year he decided to follow in the footsteps of his father and do as he did in high school. Andre joined both the Van Nuys aquatics programs and the wresting team. Outside of school he enjoys competitive swimming, biking, and weight lifting.  Documenting these sports that he was involved in were consequential to his love for photography to grow into full bloom. Now he takes photographs of anything, and everything including events and stories covered by The Mirror.