Honoring AAPI Heritage Through Your Ears
To commemorate Asian American Pacific Islanders' heritage, listen to this "Asian and Pacific Islander (API) Gatekeeps" playlist.
Asians and Pacific Islanders have always been underrepresented in the media, especially the music industry. It's time to collect dues and credits for Asian and Pacific Islander musicians, singers, artists, and producers for the impact they have contributed to media and culture today.
The month of May is in commemoration of Asian American Pacific Islanders' (AAPI) heritage. Containing songs from artists of Asian American and Pacific Island descent, including other API artists all over the world, the playlist encapsulates their dedication to their music and the enjoyment of their audience.
Promoting artists like Olivia Rodrigo, Beabadobee, Steve Lacy, Jhene Aiko, Mitski, EASHA, Kolohe Kai, and many others, this curated playlist highlights over 75 artists that are already loved or might not be known yet.
This playlist takes you on a journey through the diversity of musical genres including hip-hop, alternative, indie pop, rock, and even shoegaze.
What's a better way to appreciate AAPI artists than to stream their music, especially through this playlist.
About the Contributor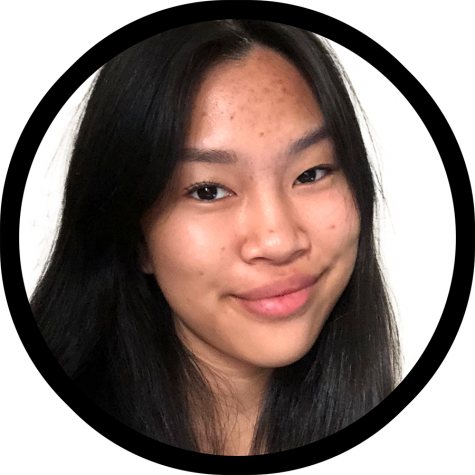 Csarina Jarencio, Assistant Podcast Editor
Csarina Jarencio is the Co-Podcast Editor for
The Mirror.
Currently a junior, this is her first year in journalism. Outside of journalism, she is the social media editor for Filipino Club. Csarina also participates in Model UN and enters her second year in film. Her interests include reading political articles, especially international relations, watching and filming movies weekly and regularly listening to music podcasts. In her future, Csarina plans to major in Public Health and  minor in Political Science.