Mercedes keeps promise to Romain Grosjean
After the tragic end of his F1 career, Romain Grosjean has been given the opportunity for a proper send off by Mercades. Grosjean's 2020 Bahrain Grand Prix crash sent shivers through the F1 community and racing world. His injuries ended his contract with HAAS and his F1 career.
While Grosjean has moved on to racing Indy Car for Dale Coyne Racing, on May 5 he announced that he will take up Mercedes F1 manager Toto Wolff's offer. Following Grosjean's 2020 crash, Wolff announced publicly that if Grosjean cannot race in Abu Dhabi he will be able to test drive a Mercedes F1 car.
Grosjean will drive Lewis Hamilton's 2019 championship winning W10 at the French Grand Prix for some demonstration laps. A few days later, June 29, he will drive the car for a full day of testing at Paul Ricard.
While Grosjean is excited to be back in a podium winning car, this does not mark his return to F1. Grosjean's focus will remain on his budding Indy Car career with Dale Coyne Racing.
Leave a Comment
About the Contributor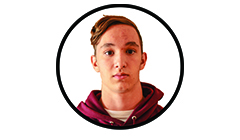 Andre Davancens, Photographer, Sports Analyst
Andre Davancens is a
Photographer
and
Sports Analyst
for The Mirror. He has been juggling his many interests
—
photography, athletics and fitness, and music, among others
— as high schoolers tend to do. Upon entering high school in the 2017-2018 school year he decided to follow in the footsteps of his father and do as he did in high school. Andre joined both the Van Nuys aquatics programs and the wresting team. Outside of school he enjoys competitive swimming, biking, and weight lifting.  Documenting these sports that he was involved in were consequential to his love for photography to grow into full bloom. Now he takes photographs of anything, and everything including events and stories covered by The Mirror.