VNHS Academic Decathlon team scores first place
After months of studious preparation, the team placed first in the California Academic Decathlon, a state competition in which students are tested on a wide array of knowledge.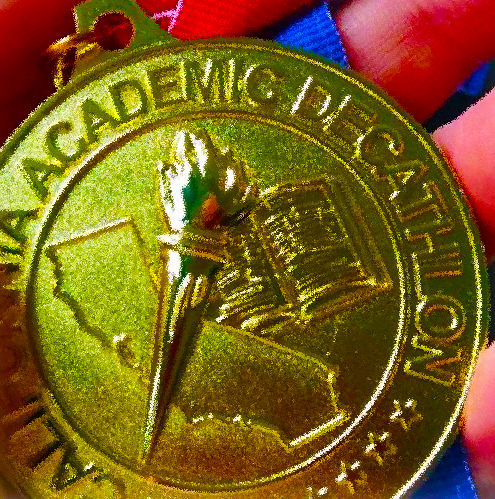 For the first time in history, Van Nuys High School's Academic Decathlon team scored first place in the second division of the California Academic Decathlon with a total of 43,100.2 points. This competition took place over the course of four days late in March and encompassed a variety of subjects.
In the months leading up to the notable state competition, students Gwendolyn Singer, Kathy Duong, Viviene Carvajal, Giovanni Grajeda, Jeffrey Su, Aidan Meza, Alexa Levesque, Milana Korganyan and Andy Joachin diligently prepared for the occasion with their distinguished coach Mr. Jonathan Mitchell.
"What we're doing as a team requires a tremendous amount of effort and time," team captain Kathy Duong said. "Between balancing other classes we're required to learn and master more than 800 pages worth of material that range among seven subjects."
In addition to the existing quantity of work, virtual learning presented its own challenges for the team.
"Much like all students, we had to get used to the amount of screen time throughout the day, along with maintaining the balance between academics and personal lives," Duong said.
Regardless of such ordeals, the members of the team take pride and satisfaction in their efforts.
"It's a lot, but much of the information is super interesting and fun!" Duong said. "We get to learn about music theory, as well as the foundations of art, history and astrology; we learn a lot more about culture outside of what you'd typically learn in a normal classroom."
Attending such events virtually has proven to be a challenge, as students are forced to depend on a rather unreliable internet. Despite these difficulties, however, the team persevered.
"We all expected some sort of lagging or network error occasionally," Duong said. "Outside of competition days, it's perfectly normal, but the scary part is when it occurs during a speech performance or objective test. Luckily, with Mr. Mitchell being with us every step of the way, all of us were able to complete each test smoothly."
Team captain Kathy Duong believes that being part of the Academic Decathlon team and the community and environment surrounding it has proven beneficial to herself as an individual.
"Apart from academics, we're required to deliver a speech as well as participate in an interview, and as a shy person, acadec pushed me to perform a speech on a topic I felt strongly about and gave me a chance to introspect myself," Duong said. "I believe I achieved a lot in terms of personal growth and I've certainly increased my scope of general knowledge."
Students interested in joining the Academic Decathlon team are encouraged to email Mr. Mitchell at [email protected].
Leave a Comment
About the Writer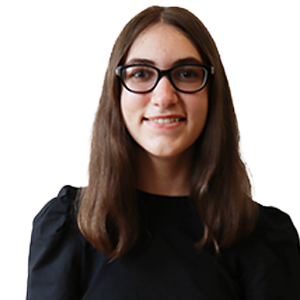 Angelina Gevorgyan, Current Events/Features Editor
Angelina Gevorgyan is a Current Events/Features Editor for The Mirror. She is a sophomore in her second year of journalism. Aside from writing articles, she goes to the Los Angeles Zoo with her mom to make donations. She enjoys listening to pop and rap music. When it comes to politics, she is dead center. In other words, she has very moderate opinions. She plans to attend college to pursue a career in journalism.