I gave up social media for seven days
A week without social media is not as bad as you think.
I was not going to use social media for an entire week.
The first two nights at 2 a.m. I rolled around restless because the thought of grabbing my phone and opening TikTok consumed my mind. I stayed up tossing and turning thinking about who was commenting on what funny video or who recently posted. There were many times when I almost gave up and wanted to redownload Instagram to stay in the loop.
But I was up for the challenge. 
My Modern Literature teacher, Mr. Aaron Stell, assigned my class to either give up our phones entirely or give up social media for a week as part of an anti-consumer challenge he conducts annually so teenagers can confront their constant connection to the digital world. 
I had been wanting to rid myself of social media for a while. Now I had the perfect opportunity.
I had hobbies I wanted to dabble into, such as learning a new language, learning more about math since I am not the best at it and planning out my future. I'd hoped to play around with these activities for so long but had failed to even begin because I was yet to confront my biggest enemy: my own phone. 
I'd spend up to 10 hours on my phone a day but I was always complaining about not having enough time for my interests. I knew deep down this was not the case. It was finally time to confront the truth. 
During my social media cleanse I got rid of Snapchat, Instagram, Twitter and TikTok in order to release myself from the stress and negativity that the internet and social media bring. 
It was difficult not to t be on social media because it was a part of my everyday routine. I wanted to check in on friends and family as well as my favorite celebrities. I genuinely missed seeing both entertaining and educational videos and listening to TikTok songs that were in my head constantly.
Instead of scrolling endlessly for hours, I decided to do productive activities throughout the day. 
I dedicated my time away from my phone to take care of myself mentally and physically. I  went on daily walks around my neighborhood and enjoyed the nature I had long neglected in my time inside during quarantine. 
I read Many Lives, Many Masters by Brian L. Weiss, M.D which recalls the past traumas of his patients and highlights the journey towards recovery. I finished reading the book quite quickly because I had no handheld distractions.
Throughout the week, I honed my language skills. I completed my French course on Duolingo and kicked off an Italian course. While I wouldn't call myself fluent in French after learning it on Duolingo, I do consider myself a conversational French expert now.
I even got the chance to practice driving for my upcoming driving test.
Most importantly, I focused on school and got my grades on track by completing missing assignments. I also kept up with my current ones.
The first two nights were the most difficult because I was used to staying up late at night on my phone — oftentimes as late as 3 a.m. All I wanted to do was grab my phone and watch something to ease myself into what I thought was quality sleep. 
What I realized following this experiment is that having my phone nearby cost me my restful nights. No matter how many hours I slept, it was never enough. But once I put my phone down, I found myself going to bed at 9 p.m. or 10 p.m. and actually waking up rejuvenated and satisfied. 
The week went by quicker than I had anticipated. While the first two days were a rocky start, I breezed through the rest of the week. It felt nice to disconnect and just focus on myself for once. So much of my overall mood was determined by what I was seeing online. 
I did, sadly, miss the announcement of Ariana Grande's deluxe "thank you, next" album which I didn't learn about until a week later. In my 10 years of being her fan, I have never missed an announcement on an album, a single or a feature on a song until now. 
I have redownloaded my apps since the experiment ended. But I've learned to control my activity and only use the apps when it benefits my mental health. 
I no longer feel the need to be on social media the minute I wake up and right before going to sleep. 
If or when I find myself falling into the trap of using social media as a constant distraction, I'll certainly do this cleanse again.
Leave a Comment
Your donation will support the student journalists of Van Nuys Senior High School. Your contribution will allow us to purchase equipment and cover our annual website hosting costs.
About the Writer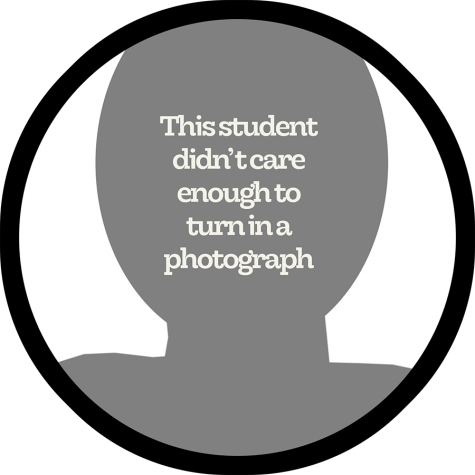 Briana Jasso, Staff Writer
Briana Jasso is an Entertainment Staff Writer for
The Mirror
. She is currently a senior and in her first year of the journalism program. Other than journalism, she enjoys dancing and participating in cheer. She also loves listening to Indie and 70s, 80s and 90s music. Her future plans include attending school in New York or Paris to pursue a career in fashion business.