School organizes anti-bullying virtual assembly
In an effort to combat cyberbullying and its effects on students' wellness, members of the school staff are hosting an online meeting to communicate that this is "no place for hate".
"No Place for Hate" is the designated title of an upcoming virtual assembly hosted by Dean Brian Acosta, scheduled to occur on Tuesday, March 9 at 12:00 pm in the afternoon. Students will join a combined advisory period during this time, where they will receive a link from their teacher with which they can attend the assembly; its duration is approximated to be around 45 minutes long.
The primary objective of this meeting is to address various forms of bullying, as well as the damaging impacts it can have on an individual victimized by such harassment.
"This should and needs to be addressed, especially during these uncertain times, given the current situations that we are facing," Dean Acosta said.
Despite the considerable transition to a virtual learning and socializing atmosphere, this detrimental, distinctive pattern of behavior in which people deliberately and repeatedly humiliate, as well as harm others remains ongoing. With the technological advancements present in the world today, there are numerous instances where students bully one another online and through social media, all while shielded behind an anonymous screen. Whether it be knowledge regarding the spread of offensive lies, or the receival of inappropriate and hostile messages, the results of bullying can negatively affect an individual's physical, mental and emotional health beyond initial perception.
"I intend for the material discussed to convey a message to students that this is not right, nor should it be acceptable to partake in bullying," Dean Acosta said. "We do not know what others are experiencing, nor how it might affect them."
Victims of aforementioned harassment often feel unnerved, distressed, angry, embarrassed and ashamed as a result of this negative influence. Due to the stress they endure from bullying, some individuals even exhibit fatigue, headaches and stomach aches. In severe cases, people may undergo depression, anxiety and suicidal ideation.
The school strives to diminish the amount of bullying occurring among students, and urges everyone to report this behavior when identified.
"I hope the assembly helps students realize the harmful effects that bullying can have on someone, and the importance of working together to help each other rather than harm one another," Dean Acosta said.
Leave a Comment
Your donation will support the student journalists of Van Nuys Senior High School. Your contribution will allow us to purchase equipment and cover our annual website hosting costs.
About the Contributor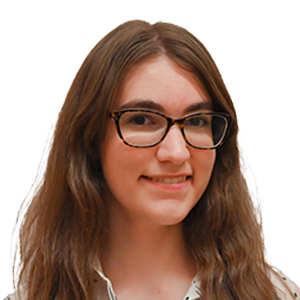 Angelina Gevorgyan, Print Editor-in-Chief
Angelina Gevorgyan is the Print Editor-in-Chief of The Mirror. She is currently a junior in her third year in journalism. Besides writing, some of her recreations include reading, practicing piano, and running track and cross-country. She looks forward to graduating from high school and plans on becoming an attorney and pursuing a career in law.