In Celebration of Black History Month
During the month of February, the United States celebrates Black History Month. Honoring the African Americans who struggled for civil rights and basic human rights, this month celebrates the achievements of black individuals. African Americans' accomplishments have influenced the pop culture that is known today.
Producers:
Tyler Perry-
Tyler Perry is the highest-paid in entertainment, according to Forbes. Perry acts, writes, produces and directs movies. He has created a well known alter-ego, "Madea," who has had 11 successful films. Perry modeled his character after his aunt and his late mother. He has decided to put a halt on future Madea movies, but will possibly consider a return to these films.
O'Shea Jackson (Legally changed his name to Ice Cube) "Ice Cube"-
The rapper turned actor-producer is known for his appearances on gangsta rap group he founded known as N.W.A. He also wrote lyrics for Dr. Dre and Eazy-E
on "Straight Outta Compton." In the early to mid 90s, Ice Cube joined the film industry by starring in the movie "Boyz n the Hood." Ice Cube went on to co-create the "Friday" trilogy. As of 2020, Ice Cube has had acting roles in 40+ movies and continues to act, produce, and even direct in the entertainment industry.
Debra Martin Chase-
Chase is the first African American woman to have a solo contract with Martin Chase Productions. Her highest grossing film was "The Princess Diaries" with $165.3 million worldwide. Films she has produced are "Sparkle," "The Princess Diaries," and as well as "The Princess Diaries 2." She also executive produced "The Cheetah Girls."
The Wayans Bros-
Keenen Wayans is a writer, director, and producer along with his younger siblings. He is known to have created the parody of thrillers and horror movies, "Scary Movie." Their highest grossing film was "Scary Movie" that hit $278 million worldwide. They have also written, produced, and directed the comedy, "White Chicks."
Broderick Johnson-
Johnson's company has produced over 20 films. He has an Oscar nomination for Best Picture. He has produced well known films such as "The Blind Side." "The Sisterhood of Traveling Pants," "Dolphin Tale" and "What to Expect When You're Expecting." The highest grossing film was "The Blind Side" at $309.2 million worldwide.
Actors:
Viola Davis –
Davis is an actress and producer. She is the first African American woman to win an Emmy for lead actress in "How to Get Away With Muder." She has also won an Oscar for Best Supporting Actress for "Fences."
Octavia Spencer-
Spencer is an American actress, author, and producer. She has won numerous awards among Academy Award, Golden Globe Award for Best Supporting Actress, and three Screen Actors Guild Awards.
Samuel L. Jackson-
Jackson is the highest-grossing movie actor. His wealth came from "Star Wars," the "Jurassic Park" series, and "Pulp Fiction". He is known to be the "Hardest Working Actor" in history. He has starred in over 150 films.
Denzel Washington-
Washington is an actor, director and producer. He has starred in "American Gangster," "Malcolm X," and "Fences." Denzel has won three Golden Globes and been nominated for seven.
Chadwick Boseman-
The late Chadwick Boseman was an American actor and playwright. He starred in "Black Panther" which was the highest grossing film of 2018. He returned back to the role for the "Avengers: Infinity War" as well as "Avengers: Endgame." Boseman also took on the role of Jackie Robinson in the movie "42"– a biographical sports film about Jackie Robinson, the first black athlete to play in Major League Baseball.
Artists:
Whitney Houston-
The late singer and actress was one of the best-selling artists of all time. Houston's greatest hits are the beloved "I Will Always Love You," "I Wanna Dance With Somebody," and "Saving All My Love for You." Houston also starred in "The Bodyguard" with Kevin Costner. She had also produced "Cinderella," "The Princess Diaries", and "The Princess Diaries 2: Royal Engagement."
Lauryn Hill-
Hill's album "The Miseducation of Lauryn" has been recently certified Diamond by the RIAA. She is one of the first female rappers to sell over 10,000,000 copies. She was a part of The Fugees from 1994-1996. Hill's most popular songs are "Doo Wop (That Thing)," "Killing Me Softly With His Song," and "Can't Take My Eyes Off Of You."
Micheal Jackson-
The American singer, songwriter, and dancer was the "King of Pop." According to Rolling Stone Jackson's top hits are "Billie Jean," "Don't Stop 'Til You Get Enough," and "Smooth Criminal." The greatest hits with the Jackson 5 are "I Want You Back," "I'll Be There," and "ABC."
Tupac Shakur-
Shakur was an American rapper and actor. His work has been noted for addressing social justice issues that plagued inner cities. He is considered by many to be a symbol of resistance and activism against inequality. Shakur starred in "Poetic Justice" with Janet Jackson. He is known for his stage name, 2Pac. Shakur's greatest songs include "California Love," "Papa'z Song," and "So Many Tears." Shakur has had 11 of his albums go platinum and is considered by many the greatest of all time.
Tyler, the Creator- Tyler is a songwriter, record producer, TV writer, actor, designer, director, comedian, and visual artist. Golf Wang, Tyler's brand, has been in business for ten years. Some of his best songs contain "911/Mr. Lonely", "See You Again", and "EARFQUAKE".
Black History should not be celebrated in only one month. As we continue to stand for the Black Lives Matter Movement, we seek to unite and bring justice, peace, and freedom. With them we will create a brighter future for all.
Here are a list of ways you can celebrate Black History this month:
Support a Black owned business
Donate to a Black organization
Support Black artists
Educate yourself on Black History (articles, movies, books)
Have a Black Film marathon
Leave a Comment
Your donation will support the student journalists of Van Nuys Senior High School. Your contribution will allow us to purchase equipment and cover our annual website hosting costs.
About the Contributor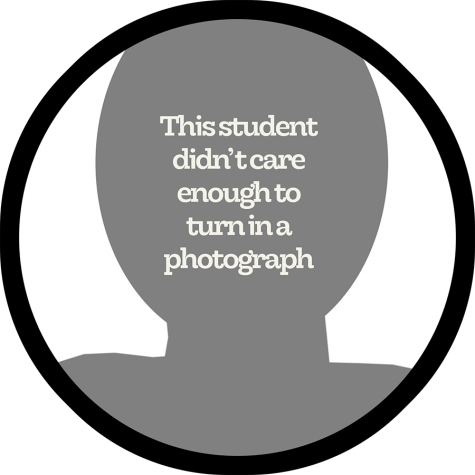 Briana Jasso, Staff Writer
Briana Jasso is an Entertainment Staff Writer for
The Mirror
. She is currently a senior and in her first year of the journalism program. Other than journalism, she enjoys dancing and participating in cheer. She also loves listening to Indie and 70s, 80s and 90s music. Her future plans include attending school in New York or Paris to pursue a career in fashion business.