9/10 stars
In his first novel "Looking for Alaska," John Green captures the story of protagonist Miles Halter without landing in the cliché category of coming-of-age novels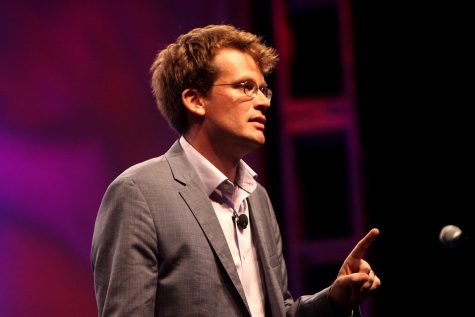 If there's one point in time where things come into focus for teenagers, it has to be your high-school years.
Miles "Pudge" Halter's obsession with reading the last words of influential people spirals into a quest in finding the meaning behind the "Great Perhaps," an ambiguous concept inspired by the last words of French poet Francois Rabelais. Driven by his desire, he leaves his safe, mundane life at home in Florida to a boarding school in Alabama. His whole life had been a big load of nothing until he was introduced by his roommates to beautiful, mysterious and self-destructive Alaska Young. She pulls Pudge into her world of chaos, steals his heart and launches him into the "Great Perhaps."
"Looking for Alaska" isn't the typical boy-meets-girl love story. It's more of a story of how love isn't as translucent and simple as it seems. The book is a journey of self-discovery that explores understanding, forgiveness, the idea of love thyself, and eventually, death.
The book painfully showcases the imperfect reality of young love, the general challenges of the teenage years and the process of searching for meaning. 
I particularly enjoyed the novel's concept of having no chapters and Green's effort to not make it an appropriate, proper book. I never felt the incessant need to finish a chapter as an accomplishment; which is why I never put it down. The story was honest and brutal, and on top of that, Green is just an amazing writer. 
YOUTUBE
The book can be found on Amazon as well as Barnes and Noble.
Fans of the book and interested viewers can also watch the eight episode series on Hulu.