FIRST PERSON: Knockout king knocked off throne
MMA's Dustin Poirier goes against all predictions to defeat Conor McGregor
The first MMA (mixed martial arts) fight I ever watched was Conor McGregor vs Khabib Nurmagomedov on Saturday, Oct 6, 2018. It was very exciting as millions of people around the world were watching it hoping their fighter would win.
At the time I wanted McGregor to win as he was the only fighter I knew — probably because he's the most famous fighter. Khabib Nurmagomedov ultimately won the fight and successfully defended his belt against McGregor; but this fight sparked an interest in combat sports for me.
I started watching UFC events every time they were on TV and slowly began learning more about the rules of MMA and the athletes that compete in it. Now after watching MMA for two-and-a-half-years I got very good at expecting the unexpected.
I knew something big would happen when McGregor and Poirier met in the octagon. Fireworks would get lit but I never expected Poirier to knock out the knockout king of MMA who's never lost by a K.O before.
McGregor has had 19 MMA career knockouts out of his 27 fights. He has been prone to getting submitted as he's mainly a striker and is only a brown belt in jiu jitsu. I follow a lot of MMA personalities and they all gave their predictions for the fight. None of them ever predicted that McGregor was going to get knocked out.
When I first saw McGregor go down from Poirier's punch I screamed so loud that I got yelled at by my family. After the fight was stopped I was shaking from how excited I was. Poirier knocked out McGregor! This finish happened in the second round of the fight after a hard fought round by both fighters.
This now means that Poirier is the number one contender for the UFC lightweight belt after the current champion Nurmagomedov questionably retired back in October last year. Poirier now calls himself "the uncrowned champ" because Nurmagomedov hasn't vacated the belt yet but refuses to fight.
McGregor has taken his loss very humbly and given reasons to his loss but didn't blame anyone but himself. He has received a lot of recent online hate following his loss but hardcore MMA fans don't think the hate is justified.
Leave a Comment
Your donation will support the student journalists of Van Nuys Senior High School. Your contribution will allow us to purchase equipment and cover our annual website hosting costs.
About the Contributor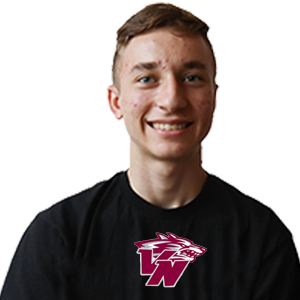 Antony Nepeyvoda, Design & Layout Editor
Antony Nepeyvoda is the Design and Layout Editor for The Mirror. He is a senior in his second year of journalism. He enjoys thinking of new ideas for different projects to stay busy. His current project is editing a music playlist. Antony has been in the chess club at school for a little bit less than a year now and has lots of fun playing it. Antony is a very competitive person and likes competing in tournaments for video games and e-sports. He looks forward to graduating high school and majoring in Mechanical Engineering.