Man forgets password to Bitcoin worth $220 million
After storing his bitcoins roughly a decade ago into a password-encrypted device known as IronKey, Stefan Thomas has desperately been attempting to access what is now worth roughly $220 million in cryptocurrency.
As frequent social media and internet users, most individuals have been victims of password loss at some point in their lives. Today, such a multitude of apps and forums exist, that it's only natural for people to forget their passwords to accounts which they only occasionally use. Unfortunately for Stefan Thomas, a German-born programmer living in San Francisco, the password that he fails to remember will allow him to access his Bitcoin fortune, currently worth roughly $220 million.
Approximately a decade ago, Thomas received a total of 7,002 bitcoins for making a video which thoroughly explained how cryptocurrency, a digital or virtual form of currency, works. At the time, his bitcoins were only worth a few dollars each, but have escalated to be worth a value of around $220 million today. 
Thomas stored these funds in a digital wallet, and saved the seed and private keys of this wallet to an IronKey, a password-encrypted device. IronKey is a Microsoft-certified USB flash drive for Windows, which was designed to be secure and less vulnerable to fraud and theft.
When utilizing Iron Key, individuals have ten attempts to enter their accurate login information. If the information given is recognized as inaccurate by the device after all the attempts are used, the Iron Key encrypts all of the data within, making it impossible for anyone to access. 
Thomas has not been able to recall his password since the year 2012, and currently only has two attempts remaining. In desperation, he has contacted people across the globe seeking help. The programmer has received various suggestions, including the utilization of psychics, prophets, and nootropic memory-enhancing drugs.
Given that nine years have passed with no success, Thomas claims to have "made peace" with the situation. 
Freshman student Cedric Dela Cruz is experiencing a similar matter. He had invested a great amount of money into an app, but cannot access it as a result of losing his account. 
"I would be devastated, especially since the Bitcoin account is worth $220 million," he said. "Although money is of great value on its own, I believe that being open-minded, expanding your vision and accepting that money may or may not bring you happiness is also of great value."
"Sadness, a little anger, frustration and a whole lot of resentment," freshman Abdugani Gafurov said when asked about how he would feel if he were in Thomas' position. "I would need the support of my friends and family to make it out of that situation."
Regardless of these unfortunate circumstances, Thomas has carried on with a positive outlook, and decided that going forward, he will no longer base his self-worth on the amount of money he has.
Leave a Comment
Your donation will support the student journalists of Van Nuys Senior High School. Your contribution will allow us to purchase equipment and cover our annual website hosting costs.
About the Contributor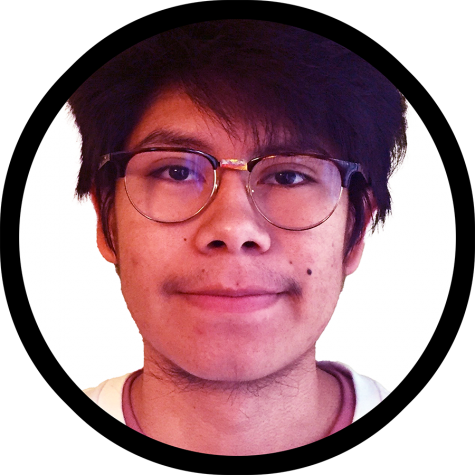 Andrew Vega, Staff Writer
Andrew Vega is a Current Events Staff Writer for
The Mirror
. He is currently a senior and in his first year of journalism. Outside of journalism, he draws and breeds dogs. He enjoys listening to a number of musical genres. He looks forward to graduating high school and plans on pursuing a career in medicine.