High winds spark fires in reseda
Tree fire spreads to Reseda home
On the 18200 block of Strathern St, a wind-driven fire broke out at around noon of January 16. The fire affected six structures minorly damaged two homes and heavily damaged or destroyed four outhouses.
An LAFD helicopter was on scene within three minutes of the fire being reported to LAFD with fire vehicles arriving within ten minutes, according to eyewitnesses.
In an LAFD alert spokesperson Nicholas Prange stated "The fire appeared to have started in ornamental vegetation near Strathern St, then was fueled by wind several blocks to the south across Blythe, Arminta, Elkwood and Ingomar."
This is confirmed by eyewitnesses who saw the flames burst above the trees while waiting for the fire department to arrive on the scene.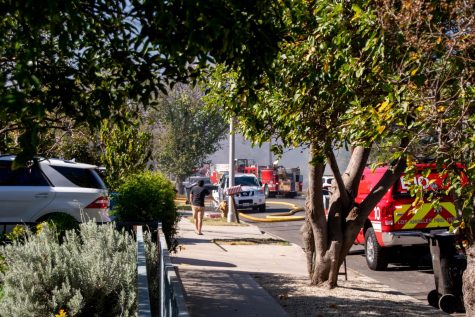 Multiple firefighters were on scene assisted by two helicopters used to drop water on the nearby houses and the houses that were on fire.
The fire was extinguished by approximately 12:35 with no reported injuries.
Prange warns to be "cautious with sources of ignition, as this January weather of 87 degrees F, 10% humidity, and wind up to 35 mph is dangerous and unforgiving."
Leave a Comment
About the Contributor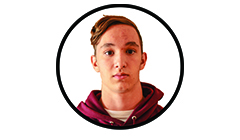 Andre Davancens, Photographer, Sports Analyst
Andre Davancens is a
Photographer
and
Sports Analyst
for The Mirror. He has been juggling his many interests
—
photography, athletics and fitness, and music, among others
— as high schoolers tend to do. Upon entering high school in the 2017-2018 school year he decided to follow in the footsteps of his father and do as he did in high school. Andre joined both the Van Nuys aquatics programs and the wresting team. Outside of school he enjoys competitive swimming, biking, and weight lifting.  Documenting these sports that he was involved in were consequential to his love for photography to grow into full bloom. Now he takes photographs of anything, and everything including events and stories covered by The Mirror.