Holiday Decor Ideas
Although various safety precautions are going to be taken by people during the upcoming holidays, through participating in decorating their homes for the winter time, people can still enjoy the holiday season.
Youtube
The holiday season is a time for friends and family to gather together and celebrate what they cherish most in life. The practice of gift giving and the multitude of delicious foods present are added bonuses. Due to a recent surge in covid cases, many people are reluctant to celebrate the holidays at all this year. Although these are unfortunate circumstances, simply decorating one's home can indubitably put someone in the holiday spirit and uplift their mood.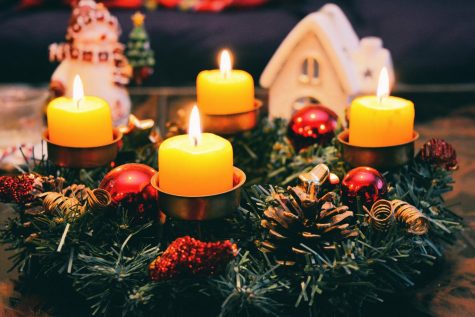 One of the first things that may come to mind when thinking about winter seasonal decor is wreaths. Unfortunately, shopping in stores for a holiday wreath that is satisfactory, in regards to the appearance one is going for, can be tricky. A simple alternative is purchasing a plain, unadorned wreath and embellishing it yourself. This can be done by hot gluing pine cones, ornaments, ribbons and various other furnishings of that sort around the wreath. This way, one can easily customize a wreath to their liking so that it may appear to match their already existing decorations. The same technique can be applied when decorating with garlands.
Another way to decorate one's home is by incorporating winter greenery. Sprucing up fireplace mantels, staircases, shelves and wall mirrors with greenery can make even the smallest of places feel as bright and refreshing as the great outdoors. Artificial greenery is recommended since it is easy to manage and can be stored for further use.
Rich plaid is not only a bold fashion statement but also an eminent staple of the holiday season. Furnishing one's beds and couches with plaid throw pillows and blankets can result in a homey and comfortable environment. Other items in a home that commonly showcase the plaid design are curtains and tablecloths.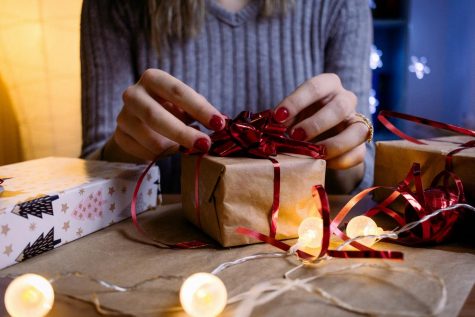 Gift giving is often associated with the holiday season. Purchasing festive gift boxes and placing them around one's home makes for wonderful decorations, even if they are empty. Setting up a display of several gift boxes of various sizes is especially aesthetically pleasing. 
Depending on their existing decor, one can easily customize a chandelier by tastefully hanging ornaments from it with string. This allows for endless possibilities. For example, if the majority of furniture and winter decorations in their home appear white and snowcovered, one may choose to hang a few sparkling snowflake ornaments from their chandelier. Another possibility is pairing the ornaments hung from a chandelier to those hanging from one's Christmas tree. This brings cohesiveness and ties together the decorations throughout the home.
A hot chocolate bar is not only a source of sweet and tasty treats but can also be a very visually appealing display. When setting up a hot chocolate bar, it should primarily consist of hot chocolate, hot milk, mugs, toppings, spoons, stirring tricks and thermos or coffee dispensers. Topping ideas include marshmallows, caramel, peppermint candy, chocolate chips, cinnamon sticks and maple syrup. When displaying these various items, it is recommended that one use serving trays and jars along with a festive tablecloth. To take it one step further, one can create or print labels for the various toppings and items included in the hot chocolate bar.
On a table or shelf, one may also set up a miniature winter village. To achieve this snowy scene, evenly disperse a substantial layer of cotton ball material onto a surface. Then, place bottle brush trees, figurines of woodland creatures and miniature houses and buildings onto the layer of cotton. For added intricacy, one may choose to line the display with small lights.
Another way to decorate one's home is by placing fairy lights into decorative jars. As simple as this sounds, these luminous jars make wonderful decorations, as they add warmth and brightness to space. One can further customize these embellishments by adding various other items, such as pine cones, artificial snow and small twigs into the jars.
During these uncertain times, it is understandable that a large number of people are hesitant to celebrate the holidays this year. It's important that people find ways to keep their spirits high, not only for their personal enjoyment but also for their mental health. Through decorating their homes for the holidays, people can still enjoy the holiday season.
View Comments (1)
About the Contributor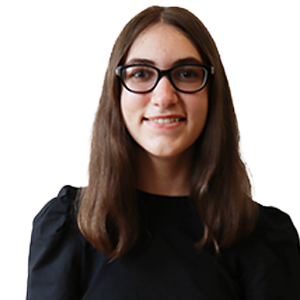 Angelina Gevorgyan, Current Events/Features Editor
Angelina Gevorgyan is a Current Events/Features Editor for The Mirror. She is a sophomore in her second year of journalism. Aside from writing articles, she goes to the Los Angeles Zoo with her mom to make donations. She enjoys listening to pop and rap music. When it comes to politics, she is dead center. In other words, she has very moderate opinions. She plans to attend college to pursue a career in journalism.