College: Tips and tricks for getting applications done
Deadlines for college applications are approaching and stress levels are high, by keeping your focus you can finish them in no time.
While many students are taking this Thanksgiving break as a week of relaxation, many seniors are still struggling to complete their college applications and will be using this "break" as a crunch time to complete them.
Application deadlines are approaching for the University of California (UC) applications which are due Nov. 30 and the California State University (CSU) applications which are to be completed by Dec. 4.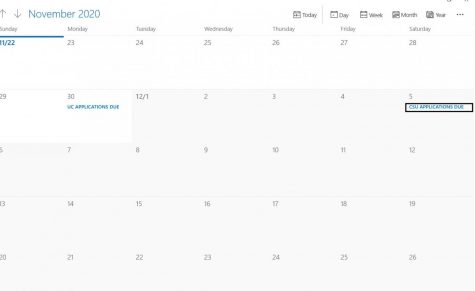 The environment in which you fill out your application can affect your focus. You are more likely to stay focused in a quiet environment such as in a room by yourself. Staying in a common area such as your living room poses distractions such as your family members passing by or the temptation of using your television. Setting yourself up at a desk can help you build a quiet and productive workspace.
If you enjoy listening to music while doing activities such as homework and cleaning, put on some tunes while you fill out your applications. Whether the music is relaxing or the current chart-topping pop song, it can help get you through those tough essays and forms smoothly.
Once you get into the flow, don't stop. While you are answering your personal insight questions, for example, you might experience that feeling where you are typing and typing because the words and sentences are just falling into place. Don't stop writing once you get into the zone. You are more likely to get those questions done if you continue to write.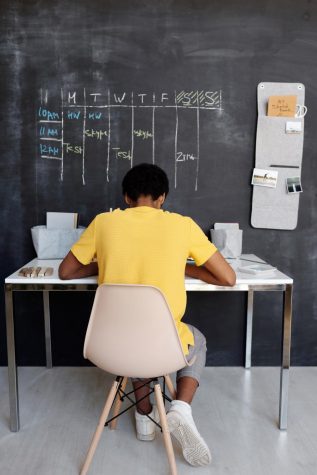 When filling out the more tedious portions of the application such as putting in your personal information and including documents, you might want to pull away from the music and work yourself in a quiet environment. The quiet will provide you with calmness and ensure you enter everything accurately.
If you are filling out your application and you get to a section where confusion strikes, you can reach out to your fellow seniors, family, or your college counselor. Don't be afraid to ask for help when you are confused. You should also review your application before you submit it to check for accuracy.
As long as you have a game plan and are working on your applications within the deadlines, you are on the path to furthering your education.
Leave a Comment
Your donation will support the student journalists of Van Nuys Senior High School. Your contribution will allow us to purchase equipment and cover our annual website hosting costs.
About the Contributors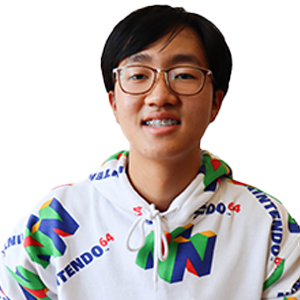 Nathan Han, Online Editor-in-Chief
Nathan Han is an Online Editor-in-Chief for The Mirror. As a senior, he is enjoying his second and final year in the journalism program. Nathan wants to write many stories about the school and is interested in getting student perspectives. He has played on the tennis team since his freshman year and is president of the Chess Stars club. He loves watching the Toronto Blue Jays and likes to listen to Rich Brian. Nathan only hates a few things in this world, and one of them is cucumbers.