Crazy coronavirus coiffure
Every day is kind of a bad hair day during the covid pandemic. Students reveal their 'dos and don'ts.
WHETHER IT'S UNEVEN BANGS or a bad fade, our hair can make or break our day. We spend more time perfecting our hair than we would like to admit but we've all experienced a bad day and blamed it on our hair — "I'm having a bad hair day."
It's understandable why hair has so much power over our appearance: it can make strong fashion statements that other features can't. Not everyone is skilled at doing makeup nor does every student have the money to always keep up with the latest fashion trends. Luckily we do have hair to dye, cut and style as much as we please.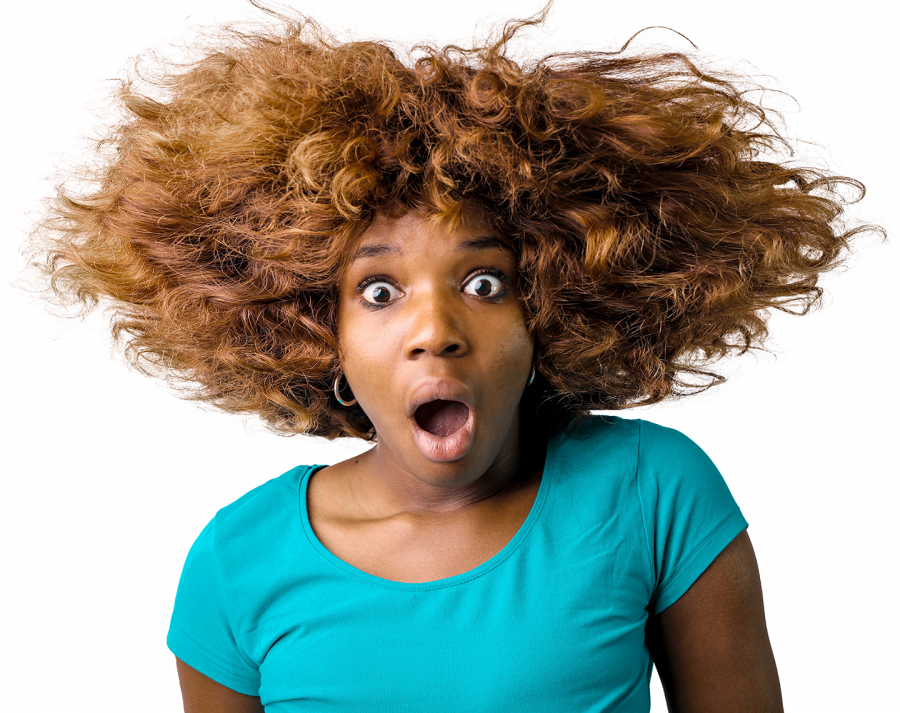 Changing your appearance can be a scary thing to do with the constant questioning of whether the results will be as successful as you hope or a total fail. But thanks to stay-at-home orders, we had the chance to recover from hairstyle decisions we'd possibly regret or discover hair blessings we may have otherwise never known.
Whether it was a new touch of color or a new length, students took advantage of changing their hair while in quarantine.
Quarantine left the majority of us cooped up in our homes with our primary source of entertainment being social media where inspiration for different styles was in every corner of the internet. Big or small, we applaud students who were brave enough to test the waters.
Students Cassandra Lim, Heidy Rosales and Anthony Turner took the chance to change up their look.
---

---
What changes did you make to your hair and why?
CASSANDRA LIM: In the first two months of quarantine, I dyed my blonde highlights to blue. After two weeks or so I toned my blue highlights back to blonde. Then in July, I bleached one strand of hair twice and dyed it purple. After that, I decided to bleach the whole bottom half of my hair twice and toned it as blonde as possible. Since half of my head was blonde I decided to dye the whole thing purple once more.
HEIDY ROSALES: I did plenty of stuff to my hair. I cut it more than four times. I bleached my hair blonde then pink then blonde and then it went orange. I'm the type of person who likes changing looks every day.
ANTHONY TURNER: I cut off all my hair and bleached the rest. I don't know why. I just felt like I needed a change. I didn't care about the same stuff I used to so I decided to cut it off.
---
Did quarantine play any role in your decision?
CL: Quarantine influenced me to change my hair. I was tired of the same routine and decided I needed a change every couple of months. The fact that no one would see my hair was a bonus and encouraged me, even more, to go crazier every time.
WHAT'S GOING ON WITH YOUR COVID HAIR?
Sorry, there was an error loading this poll.
HR: The reason why was because I had nothing to do throughout quarantine but damage my hair.
AT: I'm satisfied with my hair right now, but later on I'm pretty sure it will change.At first the fact that I was quarantined played a part but overtime I just didn't care. I just like the fact that my hair is gone and my style changed.
---
Where did you get your inspiration to change your hair?
CL: Most of my inspiration came from TikTok. I would see girls on my "For You" page (a feed of posts customized for you based on the content you interact with the most) changing their hair with different colors and different styles and I was inspired.
HR: I would get my inspirations from TikTok's and Instagram's explore pages.
AT: The movie "Waves," Frank Ocean and TikTok
---
Are you satisfied with your change? Are you interested in continuing to experiment with your hair?
CL: After every change, I get a moment of satisfaction that lasts a couple of weeks but another urge to change it up again. I am interested in continuing to experiment with my hair. I already plan to dye my hair pink or silver in a couple of days.
HR: I'm satisfied with my hair right now, but later on I'm pretty sure it will change.
AT: No, I don't think I'm satisfied. I feel like something's missing. I've had this hairstyle for a couple of months now but I feel like I can do so much more.
---
WANT TO SHARE YOUR COVID HAIR STORY?
Take a selfie and answer a few quick questions on this form and you could be featured here.
---
Leave a Comment
Your donation will support the student journalists of Van Nuys Senior High School. Your contribution will allow us to purchase equipment and cover our annual website hosting costs.
About the Contributors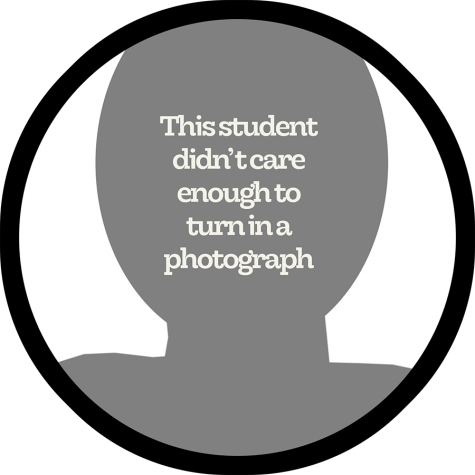 Itzel Gallardo, Staff Writer
Itzel Gallardo is an Opinion Staff Writer for
The Mirror
. Currently a freshman, this is her first year in the journalism program. Outside of journalism, she likes doing arts and crafts, practicing her makeup and skating occasionally. She is looking forward to graduating high school and attending college.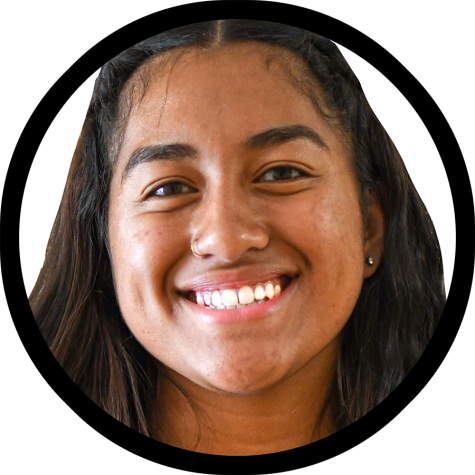 Gwen Langi, Pro & Con Editor
Gwen Langi is the Pro & Con Editor for
The Mirror
. Currently a senior, she has been a part of the journalism program since her freshman year. She won her first award at the 2020 Los Angeles Regional Write-Off Competition at CSUN, placing third for Opinion writing. Outside of journalism, Gwen enjoys traveling and reading. In the future, she plans to pursue a career in the medical field but would also like to start a blog covering stories about Polynesian youth.