Cheerleaders forced to chant from home
Covid-19 has made sports even more difficult, especially for the loudest one out there.
The crowd can't cheer without cheerleaders to lead the chants. Ever since covid-19, the cheers are still loud but come from the homes of cheerleaders.
Cheerleading has been put into an online class to abide by social distancing regulations.
Ms. Maria Renard, the cheerleading coach at Van Nuys High School, has adapted to her teaching style by "staying active, learning cheers and dances."
As a result, cheerleaders can at least have some training until the sport comes back to campus.
Captain of the varsity cheer team, senior Cassandra Lim, said "transitioning is very difficult."
"We are getting used to cheering alone when I'm used to a whole team around me."
There are even more negatives to cheerleading at home according to Ms. Renard. "We are missing out on developing stunting skills, gymnastics training, and competition routines," she said. "These obstacles can hinder the likelihood of the team participating and winning competitions and awards in the near future."
As there's no sign of schools reopening anytime soon, it looks like cheerleaders may have to deal with online learning and practicing solo from home — at least until the end of the semester.
Leave a Comment
About the Contributors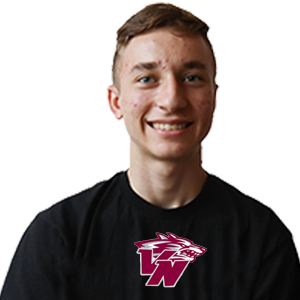 Antony Nepeyvoda, Design & Layout Editor
Antony Nepeyvoda is the Design and Layout Editor for The Mirror. He is a senior in his second year of journalism. He enjoys thinking of new ideas for different projects to stay busy. His current project is editing a music playlist. Antony has been in the chess club at school for a little bit less than a year now and has lots of fun playing it. Antony is a very competitive person and likes competing in tournaments for video games and e-sports. He looks forward to graduating high school and majoring in Mechanical Engineering.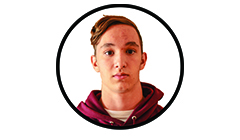 Andre Davancens, Photographer, Sports Analyst
Andre Davancens is a
Photographer
and
Sports Analyst
for The Mirror. He has been juggling his many interests
—
photography, athletics and fitness, and music, among others
— as high schoolers tend to do. Upon entering high school in the 2017-2018 school year he decided to follow in the footsteps of his father and do as he did in high school. Andre joined both the Van Nuys aquatics programs and the wresting team. Outside of school he enjoys competitive swimming, biking, and weight lifting.  Documenting these sports that he was involved in were consequential to his love for photography to grow into full bloom. Now he takes photographs of anything, and everything including events and stories covered by The Mirror.