Back to the '60s: drive-in movies
Amidst the pandemic, drive-in theaters are making a comeback.
Quarantine Boredom is real. 
Days begin to feel repetitive and we reminisce on the good ole' days of going out with friends and family. Life before the pandemic feels like decades ago and entertainment options are running out.
However, we can continue one activity from pre quarantine: watching movies at a theater… in a car. Drive-in movie theaters are becoming, once again, increasingly popular under the pandemic circumstance. 
Theaters have opened drive-in movie theaters for people stuck in the quarantine blues to enjoy a movie outside of the home. The pandemic has been an opportunity to bring back the drive-in movie fad from the '50s and '60s. 
The Van Nuys Regency Theater opened a Drive-In movie theater. At the main entrance of the parking lot, each car is charged with $30 to enter the premises.
The Van Nuys- Plant Drive-In are open every day except Sundays. Since it's October the theme is "Horror Movie Month." The Plant Regency Theater has been playing spooky movies ranging from "ScreamFest" to "Friday Night." 
Another local theater, The Electric Dusk Drive-In's entrance tickets are $16 per person and another $10 for the car parking. Here, customers can use the restroom and are able to purchase snacks and beverages.
Adapting to the new lifestyle hasn't been the easiest. Our primary source of entertainment has been our phones and laptops. Drive-In movie theaters are a refreshing way to enjoy a movie, outside of the home and experience the drive-in movies fad of the '50s and '60s.
List of drive-in movies in Los Angeles: 
7876 Van Nuys Blvd, Van Nuys, CA 91402
$30 per vehicle
Van de Kamp Bakery Building 2930 Fletcher Drive &, N San Fernando Rd, Los Angeles, CA 90065
$16 per person + $10 per vehicle
443 Vineland Ave, City of Industry, CA 91746
$10 per person ages 9 & up
The Drive-in at Hotel Figueroa: 
818 James M Wood Blvd. Los Angeles, CA 90015
$40 per vehicle
About the Writer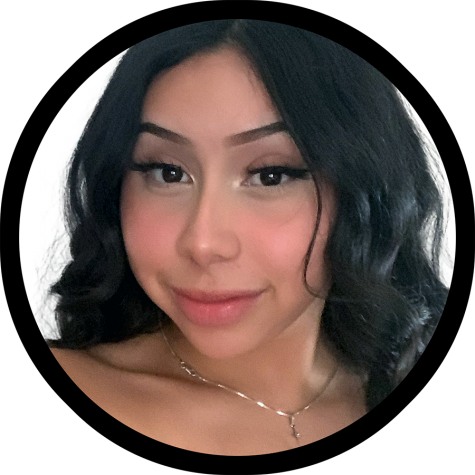 Alison Arevalo, Staff Writer
Alison Arevalo is an Entertainment Staff Writer for
The Mirror
. She is currently a senior in her first year of the journalism program. Outside of journalism, she enjoys hiking and going out with friends. She also loves to go to the beach and just sit and admire the ocean. She looks forward to graduating high school and plans on majoring in journalism.