Grad N Go: An unprecedented graduation
After much anticipation and uncertainty from seniors, it has been announced that the graduating class of 2020 will have an in-person ceremony.
This year's graduation won't be taking place by the bleachers of the football field but a more unlikely location: the Kittridge parking lot.
Due to nationwide lockdowns for the covid-19 pandemic, the conventional graduation ceremony for the class of 2020 was substituted for a virtual one.
Now, seniors will also be able to attend an in-person graduation ceremony after all.
This year's graduation, Grad N Go, will be a drive-by style ceremony taking place June 12 from noon to 1:30 p.m.
Students will drive up when their name is called on a loudspeaker, receive their yearbook and drive out. Students and their friends and family will attend in one car and are not permitted to get out of the vehicle.
Virtual graduation will resume as planned on June 12 at 7:00 p.m. with performances from the Vannaires along with speeches and a video and photo montage. The ceremony will conclude with virtual fireworks.
There will also be a virtual senior awards night on June 5 at 6:00 p.m.
Seniors will pick up their caps and gowns, diploma, and certificates on June 9 and 10 by appointment.
The graduating class will also be gifted a yearbook, panorama picture and a lawn sign.
With donations from over a hundred teachers and Keyes Automotive Group, the administration is determined to give seniors a memorable graduation under the given circumstances.
"We have done all we can to make the events as special as possible," said Principal Yolanda Gardea.
About the Contributor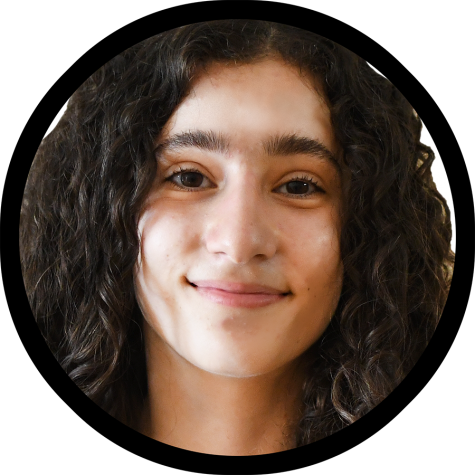 Ani Tutunjyan, Print Editor-in-Chief
Ani Tutunjyan is a Print Editor-in-Chief for
The Mirror
. She joined the program in her freshman year as a Current Events writer and served as editor the following year. Now she is in her third year of publication as a junior. Ani's articles cover on-campus and global events with an emphasis on education and culture and identity. She has won a number of individual writing awards for News writing. Outside of journalism, she is involved in TASSEL Cambodia and Model United Nations. Her interests include traveling and Greek philosophy. Ani intends to pursue a career in law.