Two Cents podcast episode 3: interview with a guitarist
By Aaron Mejia, Online Editor-in-Chief
Published May 20, 2020
Fabian Jimenez gives his two cents on topics centered around music, ranging from music theory to performing in front of large crowds.
Find us: @vnhsmirror, @eren_bean_, @mexi.guate
Any advertising questions may be directed to Aaron Mejia at [email protected]
About the Writer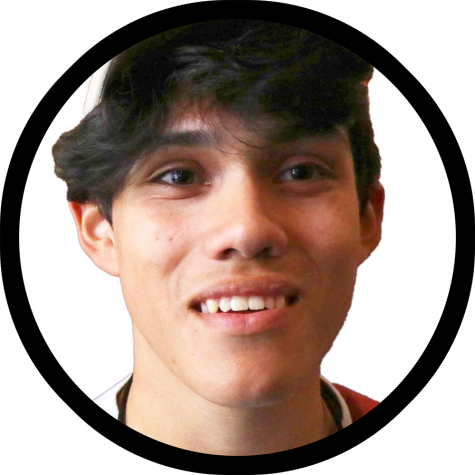 Aaron Mejia, Online Editor-in-Chief
Aaron Mejia is the Online Editor in Chief for
The Mirror.
He's in his third and final year of the program. Before his current position in the publication, Aaron was the Finance Manager, Podcast Editor Social Media Editor, an assistant copy editor and a staff writer for the Entertainment and Features section. Aaron also proudly serves as Key Club's President, JSA's Social Media Director and a member of many other clubs. He enjoys watching movies and cooking. His future plans include studies in writing to pursue his dream of working for a major publication.