Staying connected while social distancing
It's left to us to check on one another as quarantine spells out danger for those who usually seek assistance from mental health professionals.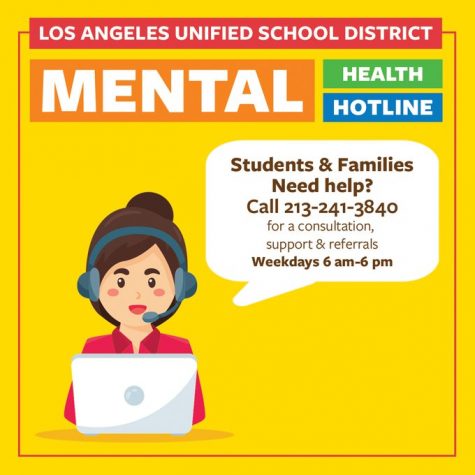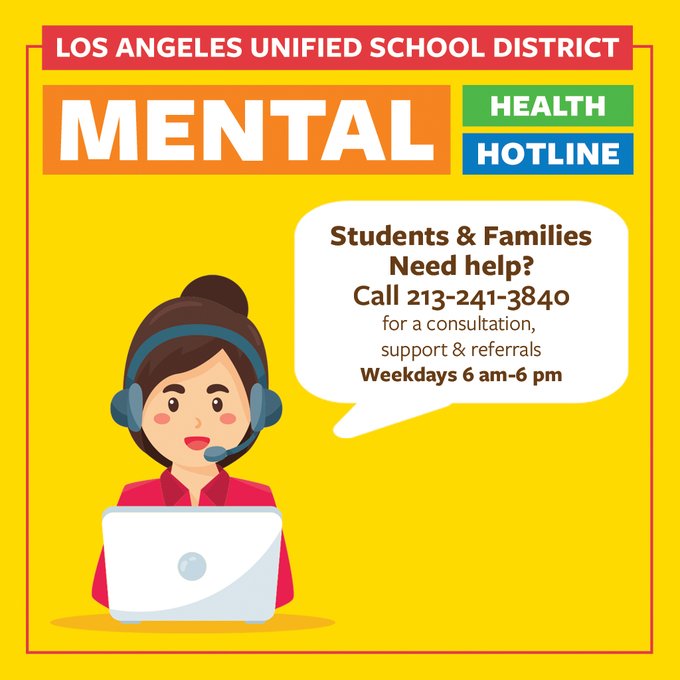 The life of a high school student is filled with stress, fear and anxiety as we try to find a balance between a satisfactory social life and a successful academic life. 
Thanks to the quarantine brought on by COVID-19, these feelings are worsened. 
Quarantine has made it much more difficult for mental health services to provide the needed support to students. It cannot be any more clear that these students need support but it's dangerous to wait by the phone expecting them to make the call. 
One issue with students reaching out is privacy. Students won't feel comfortable expressing their feelings of anxiety or depression with someone in their household hovering over them, it just isn't the same as being in a secluded environment such as a therapist or school counselor's office. There are students who seek help without their parents' knowledge, largely caused by a difference of opinion surrounding mental health. 
LAUSD served over 9,100 individuals with the help of crisis counseling, clinics and school-based services between the months of March and April of 2019. Unfortunately that number experienced a drastic drop compared to the months of March and April of 2020 with roughly 3,500 individuals reached and served. That means over 5 thousand students and teachers aren't receiving the support needed. 
To start providing help for those in need, LAUSD launched a mental health hotline in early April to help students but it became evident that they weren't only serving students who called about school stress and mental health issues. Last month the hotline received nearly 600 calls and according to LAist, "more than half of them were from callers seeking help with basic resources like food, diapers, or electronic devices."
Before quarantine, the exchange of gestures such as a smile or a "How are you doing?" between teachers and students was possible. I've experienced it myself when an interaction with an administrator or teacher was enough to brighten up my day. With the stay at home order in place and just recently extended well into summer, this is no longer possible.
This leaves it up to us to take the initiative to check on our peers. 
Whether it's sharing a meme that reminded you of someone or shooting that person a quick text, these small acts of kindness can mean more than you think to those battling personal issues during quarantine. Our living situations are one of the many things that can't be understood at first glance so reach out to your peers and teachers during this time to let them know you're there for them. 
Without contact from my friends the feelings of stress and anxiety I've experienced during quarantine surely would have felt worse. It makes it easier when we talk and recognize that we can relate to what one another is experiencing. It was definitely expected that we feel confused and hopeless as we were forced to adapt to remote learning but this doesn't mean we have to face it on our own. 
For consultations, support or referrals the LAUSD mental health hotline is available on weekdays from 6 AM to 6 PM at (213)-241-3040. You can reach the National Suicide Prevention Lifeline at (800)-273-8255 or text LA to 741741 to get free support from a trained counselor.