Details unveiled regarding senior virtual graduation
Before the senior assembly was abruptly cut, Principal Yolanda Gardea was able to reveal details on how the virtual graduation will look like.
The senior Class of 2020 will have a virtual graduation streamed via YouTube to accommodate with the ongoing covid-19 pandemic, according to Principal Yolanda Gardea in the senior assembly today. 
While the assembly was cut abruptly due to an unidentified student interrupting with racial slurs, Ms. Gardea and Mr. Marc Strassner were able to go over how the virtual graduation will look like.
Each senior will get a slide where their yearbook picture will appear. They will be able to write a short message on their slide.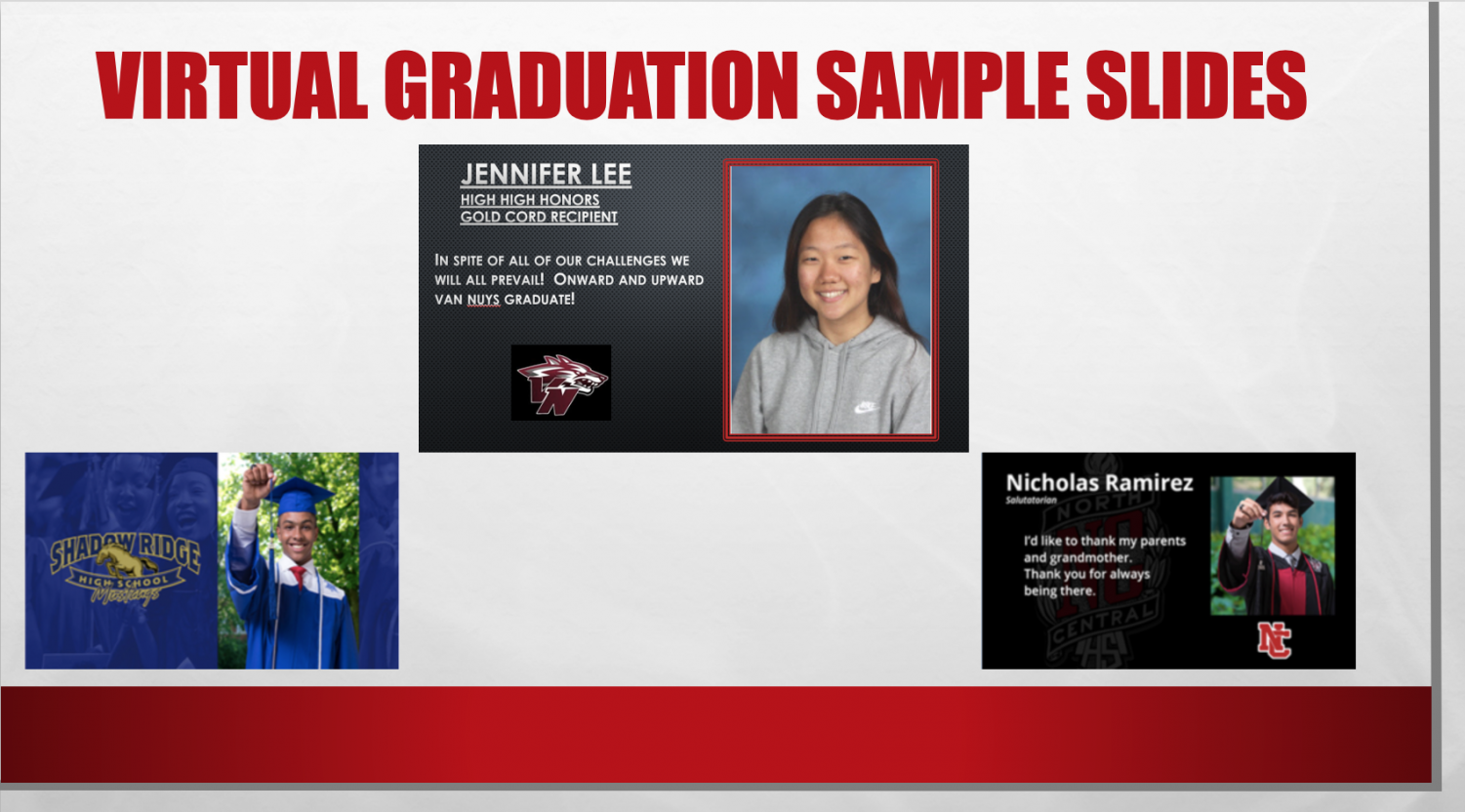 Associated Student Body President Megan Dulkanchainun and Senior Board President Jennifer Lee will make their speeches during the online ceremony.
At the end of the ceremony, a montage of photos of Class of 2020 students assembled by Senior Board will be shown. The ceremony that will last about an hour will be formally ended with a virtual fireworks show.
Diplomas and caps and gowns will be mailed to each senior's homes.