LAUSD to start the new school year mid-August but whether campuses will reopen remains uncertain, Beutner says
Superintendent Austin Beutner said Monday in a live address that the 2020-2021 school year will start Aug. 18, but has made no decision whether students will return to classrooms at that time.
The new academic year will begin Aug. 18 but school officials have made no decision on when campuses will reopen, announced Superintendent Austin Beutner in a live address to the school community Monday morning.
"The timing remains uncertain because the science is still uncertain," Beutner said.
He went on to add that the District intends to implement covid-19 testing and contact tracing before reopening schools, but remains unclear of who would pay for testing and tracing or whether it would affect all 700,000 students and 75,000 district personnel.
Beutner emphasized the importance of science as a foundation for a safe return to schools.
"We are in regular discussions with state and local health authorities and are working closely with a team of UCLA experts in infectious diseases, virology, epidemiology and testing," he added.
LAUSD will offer summer school to every student beginning mid-June.
Students will finish the school year with online instruction.
The District continues to provide meals and mental health support to the communities it serves and will continue to do so until students can return to schools.
Beutner also addressed the important role teachers are playing in the transition to online instruction.
Almost all LAUSD educators have completed 10 hours of training on the basics of online instruction, and another 50 percent have signed up for an additional 30 hours which begins today.
"I doubt there's been another time in our nation's history where so many are reminded every day about the important roles teachers play in the lives of children."
The superintendent spoke with a group of seniors to discuss how LAUSD can make their graduation more pleasant and rewarding.
LAUSD will be mailing seniors tassels and caps and gowns. Seniors will still have a virtual graduation but remain hopeful for an in-person graduation when conditions permit.
About the Writer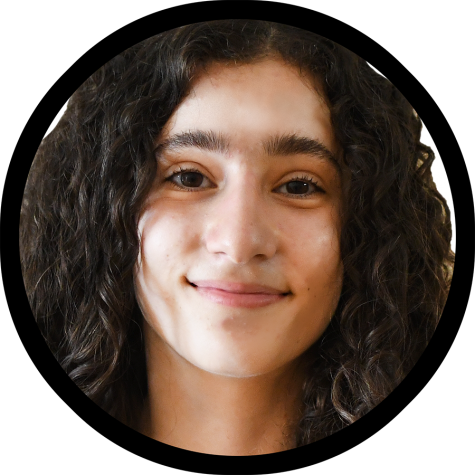 Ani Tutunjyan, Print Editor-in-Chief
Ani Tutunjyan is a Print Editor-in-Chief for
The Mirror
. She joined the program in her freshman year as a Current Events writer and served as editor the following year. Now she is in her third year of publication as a junior. Ani's articles cover on-campus and global events with an emphasis on education and culture and identity. She has won a number of individual writing awards for News writing. Outside of journalism, she is involved in TASSEL Cambodia and Model United Nations. Her interests include traveling and Greek philosophy. Ani intends to pursue a career in law.